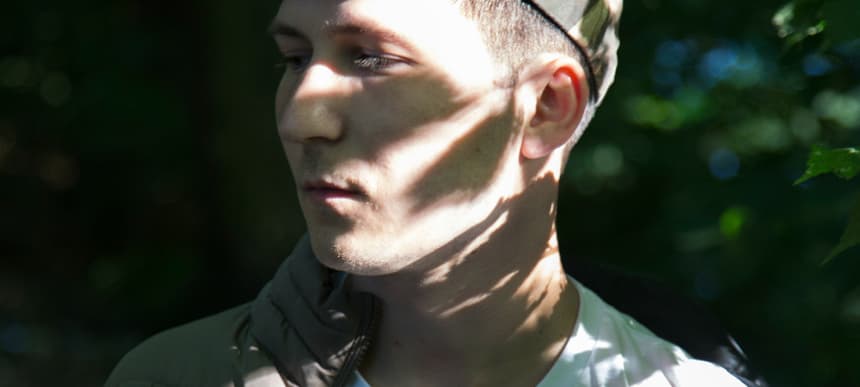 14.07.2015, Words by dummymag
M.E.S.H. - Thorium
M.E.S.H. is a producer, DJ, and member of Berlin-hailing experimental club music collective Janus. Originally from South California, M.E.S.H. became immersed in Berlin's underground music and art communities when he moved to the city, making friends with likeminded artists like Lotic, KABLAM, Renaissance Man, and Dan Bodan. Following his 'Scythians' EP for PAN last year, M.E.S.H. is readying a debut album for the constantly invigorating experimental label called 'Piteous Gate'. Rather than collecting work from the past couple of years, the album was recorded over a dedicated period of time starting in winter late last year and extending through the beginning of 2015.
'Piteous Gate' (great name, that) isn't an easy thing to describe. There are conceptual aspects, but it's not a concept album. There are club rhythms and hard sub bass, but it's not a club record. Nor is it an ambient album or an industrial album or an anything else album. It's more like a collage of information, covering moods from dread and anxiety to hope and ecstasy. Whatever it is, it feels very 'now'. Take a listen to new track Thorium.
Revisit M.E.S.H.'s list of his favourite found field recordings on YouTube, featuring ballsy typhoon swimming, house fires, and ASMR recordings.
M.E.S.H. 'Piteous Gate' tracklist:
01. Piteous Gate
02. Optimate
03. Thorium
04. The Black Pill
05. Kritikal & X
06. Epithet
07. Jester's Visage
08. Methy Imbiß
09. Azov Seepage
PAN release 'Piteous Gate' on July 17th 2015 (buy).