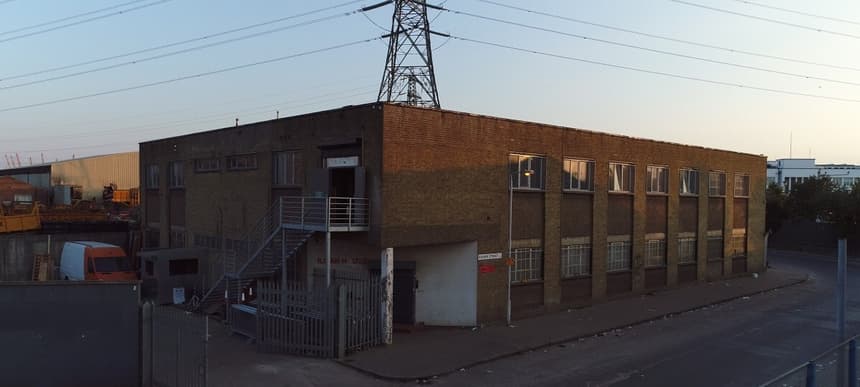 01.08.2018, Words by dummymag
New 24 Hour London Venue To Open
At a time when London's nightime economy feels under attack and with closures of existing venues becoming an issue the opening of a new, dedicated club space is an exciting prospect.
Fold is "a collectively run audio-visual performance space and studio complex nestled in an industrial wasteland."
The press release goes on to say: "Founded by a group of eclectic artists, DJs and party people, FOLD is a never seen before, organically built venue and creative space with a 600 capacity 24 hour dance floor. The music collective is situated above a print factory on an industrial estate between Canning Town and Star Lane with a second room opening later this year. Benefiting from 24 hour access to the Jubilee line and London Overground, the space sits within a non-residential location, giving the tailored soundsystem (un)limited at 110DB and a bottom end of 32hz the freedom to fill the main room which is complete with lighting to rival venues twice it's size. This unassuming building will soon be rumbling for the launch party which takes place on August 18th and runs for at least 24 hours. It celebrates London's most progressive party crews and DJ collectives – coming together to unite fellow ravers from all over the city.
Crews coming together for the launch party include queer party starters Homodrop & Resis'dance to Andy Blake's World Unknown. Local techno legends Make Me and electronic media Test Pressing also make appearances with Body Hammer, Dimensions, UNITI, Goldsnap, SIREN, !HTBX, Opulence, Possession, Reviveher, Left Alone, KAOS, Body Motion, Gdanse, Structure, Global Roots (Worldwide FM), Homodrop, SC&P and of course FOLD."
Seb Glover, co-founder of FOLD says "London, unlike other leading European cities such as Berlin or Amsterdam, has struggled in recent times. Gentrifying forces has put huge pressures on artists and musicians, with many leaving as a result. Licensed venues, which is where artists and DJs are predominantly able to earn their living have come under attack. What we have created at FOLD is a new home, tucked away from the pressures of the city, a place where you can listen to extended sets on a tuned soundsystem tailored to the specifications of the room to maximise the experience of the space. We strive to do things differently in London, cultivating a more continental approach, creating a place where you can spend extended periods or coming and going as you please. We welcome All Races. All Religions. All Genders. All Countries of Origin. All Sexual Orientations.. Our focus is creating a safe space that is disconnected from the intense pressures of London life, that allows freedom of expression, positivity and inspiration to take form."
The venue promises a unique membership scheme to ease entrance, purchases at the bar and access to lockers. It also promises to accept all forms of cryptocurrency for any purchases made at the venue.
Tickets for the launch party on August 18th are available here