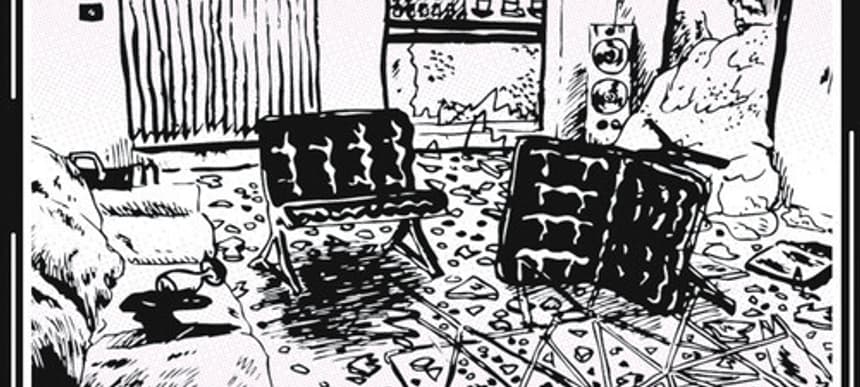 18.10.2013, Words by Aimee Cliff
Perfume Advert - Rotted Out
Loose, heavy-footed techno from the rising cassette label.
Despite their HD name, Canadian cassette label 1080p are building a reputation right now with fuzzy bedroom techno and hip hop beats that sound less like the throb of the dancefloor and more like the fragments of it that you can remember the next day. The latest offering comes from Middlesborough duo Perfume Advert, whose track Rotted Out (stream it above or download it here) is every bit as loosely formed and coloured outside the lines as an actual perfume advert is contrived and perfect – and it sounds all the better for it.
1080p will release the 'Tulpa' cassette on the 5th November 2013.