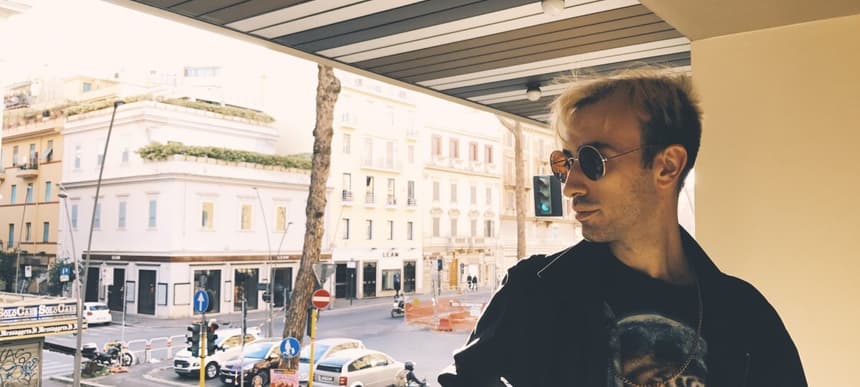 17.05.2017, Words by dummymag
Premiere: Capibara 'Fantino'
There's more music out there than ever but sometimes you come across something that is so totally beautiful and different that it stands head and shoulders above the millions of other Soundcloud links that you've been trawling through. And sometimes great music comes with great visuals and this is just such an occasion.
Capibara was born and is based in Rome and as a label owner (White Forest Records) and a DJ and producer is definitely a rising star of the Italian electronic music scene. His DJ sets combine world music elements with European dance sounds, journeys through Jamaican grooves mixed with powerful sub-basses. 'Fantino' (the first single from his new album due Autumn this year) though is a melancholic rave-trance anthem that is wonderfully atmospheric and manages to be both joyous and dark at the same time. And the video (produced by Land Ho Studio) is simply stunning. Cool cars, motorbikes and scooters captured with beautiful cinematography and the hippest bunch of Italian joyriders you will ever see make the video an instant classic. It's a got a similar look to Gomorrah (the Italian TV series about the mafia set in Naples) but thankfully without the violence.
See some stills from the video below:
Capibara: "'Fantino' is a sad-ravey hymn, dedicated to all the riders. It's a track that oscillates between two polar opposites, anger and melancholy, built around a mix of acid chords and dub bridges. I'd like to recreate those different feelings that I felt when I drive around Rome at night, in a huge and empty city."
Watch the video below:
Listen: https://soundcloud.com/iamcapibara/capibara-fantino/s-GcyBy