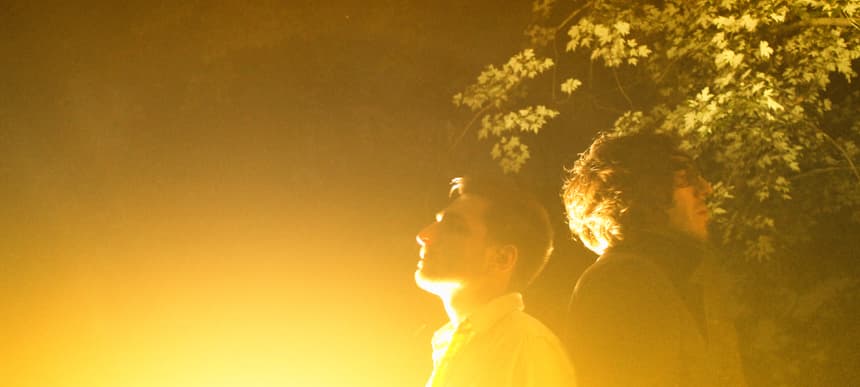 20.08.2013, Words by Aimee Cliff
Premiere: Casimer and Casimir - O Sweet Joe Pye
Jangling pop from a Chicago-based uncle and nephew duo.
Casimer and Casimir are an uncle and nephew duo originally from Detroit and now based in Chicago, and their performing name brings together two slight variations on a beloved family name (their real names being Casimer Pascal and Vincent Casimir). Familial connection runs as thick as blood through this music, then, and so too does a strong sense of place: the idea for their new single came from, of all places, Danny Brown, a Detroit staple who – at the time Vincent moved to Chicago where his uncle already lived – had just released his debut LP 'XXX'. Of listening to the track Fields with his uncle Casimer, Casimir writes:
"While I fancied the track Fields as a gritty window into the deflated soul that lay within the barren expanses of Detroit, my uncle…felt a deeper and more personal connection to it – he grew up on the other side of that window. He was able to recall all too well things like the vast, discolored fields and the ratio of houses vacant-to-occupied in his neighborhood. It was only the ever-expanding grip of weeds that threatened to overtake his home and swallow it whole that provided a young Casimer with a sense of shelter from pervasive urban decay, and the mean kids across the street. This sentiment coupled with the befitting support of a Motown-minded musical cadence, my uncle's despondence of yore is fondly revisited."
O Sweet Joe Pye is the outcome of this shared experience – the instability and fear of watching your home decay and transform, and the surreality of finding identification with that feeling through music. With all that being said, you wouldn't expect a single quite as jolly as this one is, but with its harmonised vocal melodies, live drums and twinkling piano melody, it's an old fashioned pop knees-up that revels in the moment even as its lyrics deal with ideas like shuttering up windows and weeds "taking over". Stream the track exclusively in the player above.
Brille Records will release O Sweet Joe Pye soon.