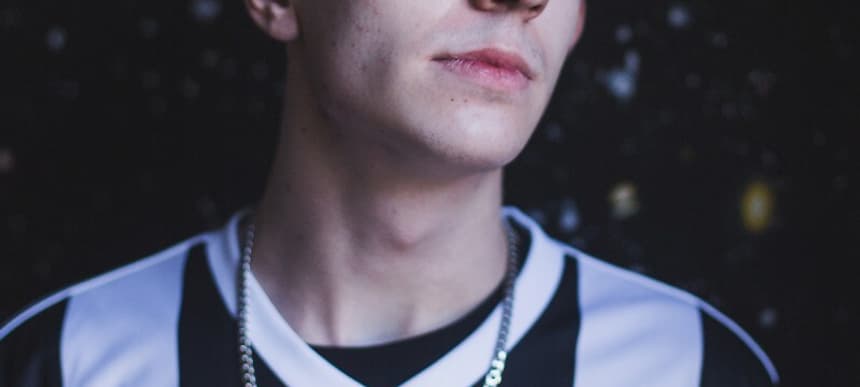 29.06.2017, Words by dummymag
Premiere: Glacci ft. Kareful 'Spirals'
Formerly operating as Kyle Cook, young Nottingham-based producer Glacci is about to put out a serious statement of intent. Having released the Lucid EP on Plastician's Terrorhythm label last year, he's now gearing up for his debut LP proper. Out 31st July, Lifeforce is an album about "life, death and love" that builds and expands on Glacci's glistening trap-grime hybrid sound.
To my ears, it's the most interesting project to have come out of the largely internet-based 'wave' scene yet – in part because it marries blistering sound design with serrated club dynamics. Influenced as much by psychedelia and metal as it is by instrumental grime and the sugar rush euphorics of Rustie and Hudson Mohawke, Lifeforce is a remarkably accomplished piece of work with a strong understanding of flow and balance. Plastician even describes one of the tracks, 'Death Dealer', as "one of the best songs I've released on the label in 15 years".
Below you can listen to the first track from the album to make its way into the daylight. A collaboration with fellow wave producer and Liquid Ritual co-founder Kareful, 'Spirals' soars along on sparkling crystal synths before dark bass pulses and thunderous trap drums drive the whole thing off road.
Listen to 'Spirals' below:
Lifeforce tracklist:
1. Apathy
2. Death Dealer
3. Her In Stasis ft. Lapsung
4. Naluri
5. Celadon Fire
6. Mirror Cluster
7. Lust Pattern
8. Spirals ft. Kareful
9. Wheelspin
10. Viridian ft. Deon Custom
11. Lifeforce
Pre-order Lifeforce: https://itunes.apple.com/gb/album/lifeforce/id1247503658