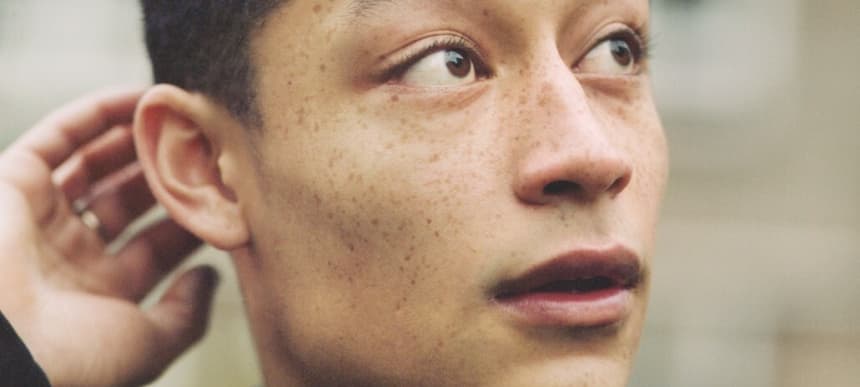 17.11.2014, Words by dummymag
Premiere: Kate Tempest & Loyle Carner - Guts
Two South London MCs meet on the latest release from fast-working record label Speedy Wunderground.
Speedy Wunderground is a label that we've been a fan of for a bit now. The brainchild of label head/in-house producer Dan Carey, Speedy are so-named because they work fast: when an artist is invited to make a single for them, they go into the studio with Carey and make that song in just one day.
So far, Speedy Wunderground have released singles by JUCE, Toy & Natasha Khan, Childhood, and a bunch of other names from the UK's eternally-vibrant alternative music scene, all of which see the artists venturing out of their usual stylistic territory and all of which are worth checking out.
Their ninth single is by two MCs from South London: Kate Tempest and Loyle Carner.
Those of you with your ears to the ground might know 20-year-old Loyle Carner (pictured) through his work with Rejje Snow, while those of you with your ears even closer to the ground will have heard his latest song, Cantona.
Evidently, Speedy also had their ears to the ground, as they recently invited Carner down to the launch of their label compilation 'Speedy Wunderground – Year 1'. There, he met Kate Tempest, who was performing that night (the label's fifth release was a solo number by Tempest), and who had just been nominated for the Mercury Prize. Carey and the label suggested that the two artists work together, and voila: the result is new song, Guts, where you can practically hear the enthusiasm that Carner and Tempest have for each other's music.
Speedy Wunderground release Guts on December 8th 2014.