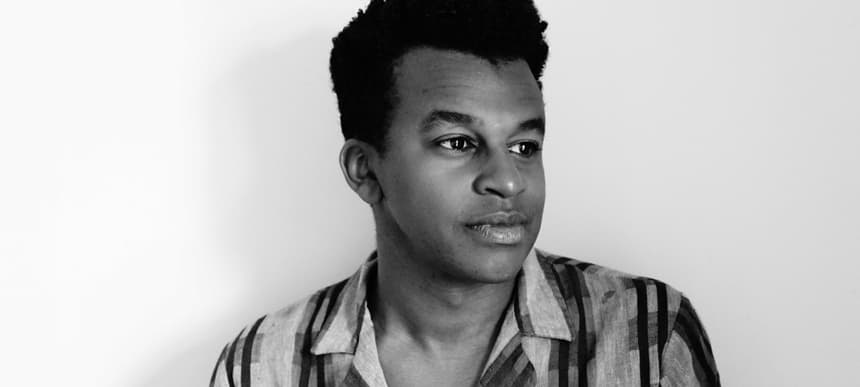 10.06.2014, Words by dummymag
Premiere: Sinkane - Hold Tight
Stream the first song from super talented and super funky musician Sinkane's new album 'Mean Love'.
Fresh from fronting a tribute band to William Onyeabor in London and New York, good and talented chap Sinkane has lined up a new album, 'Mean Love'.
For those unfamiliar, Sinkane (Ahmed Gallab) is a musician who played in bands like Caribou, Yeasayer, and Of Montreal before going solo with his debut album 'Mars', released through City Slang (DFA in the US) last year. It's these two labels that Sinkane returns to with second album 'Mean Love'. According to a press release, Sinkane's aim across 'Mean Love' is to create "truly universal music", but there are numerous political aspects and allusions across the record: tracks like Omdurman reference his Sudanese hometown, and the chosen name of his project comes from a mishearing of Joseph Cinqué, a West African who led a revolt against slave traders after being captured in 1839.
Lead track Hold Tight isn't a radical departure from his last record, but it does sharpen the sound: the rhythms are tighter, and there's a clear gospel tradition underpinning it (check the backing vocals and those wild organs).
Live dates:
September 4th: First We Take Berlin Festival, Berlin
September 5th: Grelle Forelle, Vienna
September 6th: Deep Into The Woods Festival, Heer-Sur-Meuse
September 7th: Into The Great Wide Open, Vlieland
September 9th: Tivoli, Utrecht
September 10th: La Badadoum, Paris
September 11th: Shacklewell Arms, London
September 12th: Big Next Festival, Ghent
September 16th: Scorpitone Festival, Nantes
September 18th: Palace, St. Gallen
September 20th: Reeperbahn Festival, Hamburg
City Slang release 'Mean Love' on September 1st 2014.