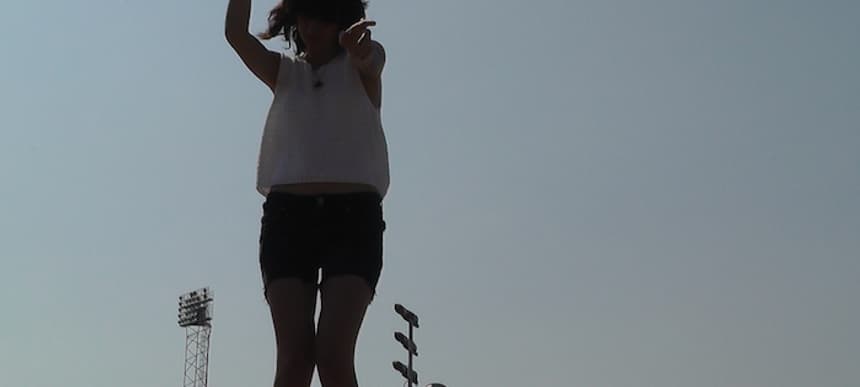 02.09.2013, Words by Ruth Saxelby
Premiere: Yumi And The Weather - All We Can
Magnetic vocals and earthy percussion make for a magical combo on Brighton producer/singer's new song.
In the olden days, the interplay between voice and instrument was relatively simple – the band would play, the singer would sing and the two would call and respond in real-time harmony. In today's tech saturated times, how vocals interact with production is the most delicate of balancing acts. There's fills to consider, foregrounding or burying decisions, the overall mix and so on, let alone a trillion different vocoder and autotune opportunities. So often in pop the instinct is to saccharine that relationship up, polish it to a glossy glow, but something rawer almost always yields a more satisfying listen. Something to do with yin and yang, probably. Brighton's Yumi And The Weather is a wise one, for she finds a springy, playful attraction between the two on All We Can, the title track from her debut EP on XVI Records. There's something magnetic about her warmly textured voice and the way she let's it dance around the earthy percussion. Then when that saxophone kick in, well, I'm a goner.
XVI will release Yumi And The Weather's debut EP 'All We Can' on 21st October 2013.