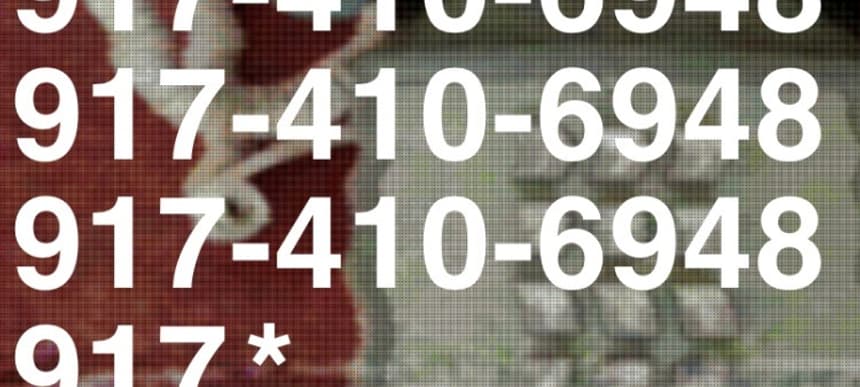 14.02.2014, Words by dummymag
QUAYS - Sleepers
If you call an anonymous telephone number in New York, you'll hear a new track from QUAYS.
At Dummy, we're always intrigued by musicians who dream up inventive new ways of getting their music heard: we liked how Real Lies advertised their phone number before giving away any information about themselves, but a new artist called QUAYS seems to have upped the stakes with Sleepers.
We don't really know anything about QUAYS: we were sent an email with a link to his or her website, which displayed an eerie, flashing background and a New York telephone number. Intrigued and with Skype credit to spare, we dialled the number. After a 10 second wait – which seemed agonisingly long at the time, leading us to believe that this was an elaborate setup by some prankster teen – a robotic voice answered and announced the track.
You can stream rip of the song (ripped with permission, of course) below. It sounds pretty rough, quality-wise – it was recorded from a phone call, after all – but you can get its foreboding vibe pretty clearly. If you fancy calling the number yourself to hear the song, or if you'd like to leave a message for the mysterious musician, head over to QUAYS' website.