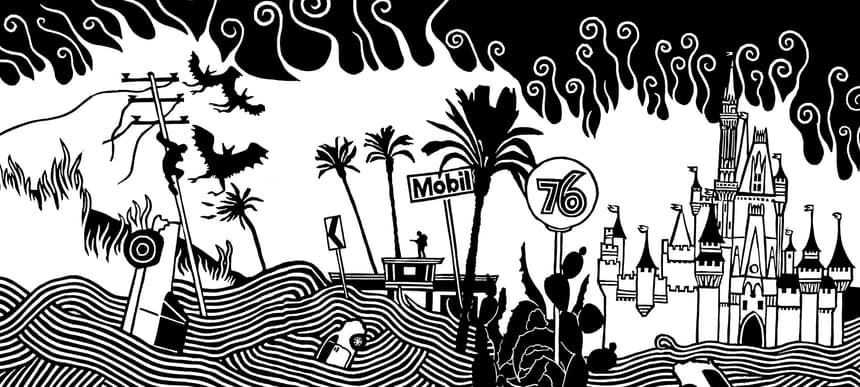 22.07.2013, Words by Aimee Cliff
Radiohead artist Stanley Donwood has created an Atoms For Peace utopia
The pop-up Atoms For Peace Drawing Room will be open for business in London for four days this week.
Longtime Radiohead (and more recently, Atoms For Peace) visual collaborator Stanley Donwood has designed a pop-up shop-meets-installation around Thom Yorke and Nigel Godrich's latest project to mark their three-night residency at the Roundhouse this week. Taking pride of place on the top floor of The Enterprise, opposite the Roundhouse in Camden, the "Atoms for Peace Drawing Room" will be selling "live-printed" slik screens, displaying Donwood's artwork and just generally providing a space designed to feel like the percussive thrum of 'Amok', the band's debut album.
The Drawing Room will be open to the public from 12pm to 8pm from Wednesday 24th July to Saturday 27th July.
Read our review of Atoms For Peace's 'Amok' here.