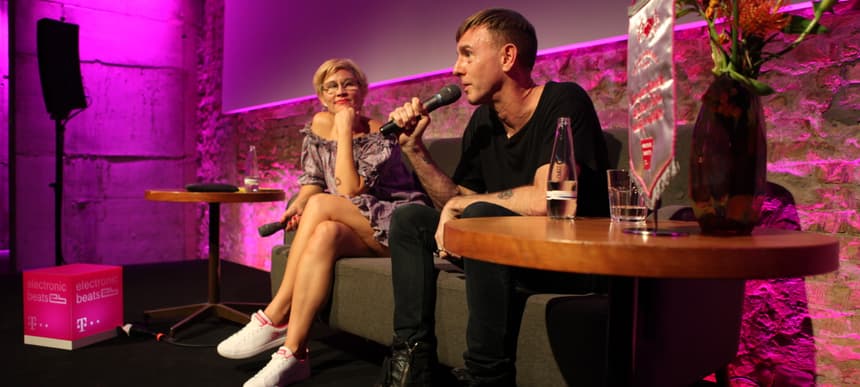 23.07.2019, Words by Felicity Martin
Richie Hawtin unveils plans for an app he's building in his Telekom Electronic Beats podcast
Discussing the Detroit techno scene in the '80s and his live setup, Hawtin also details his new CLOSER app...
The Telekom Electronic Beats podcast explores the exciting and multi-faceted stories of club culture, and the latest, its first in the English language, is with a techno icon who needs no introduction, Richie Hawtin.
Recorded in front of a live studio audience, Hawtin sat down with Gesine Kühne for an enlightening chat, zeroing in on his 30-year experience of club culture.
Hawtin has been working on a new interactive app, titled CLOSER, which is set for release in September this year. It aims to bring "people closer to what's happening on stage" when he performs his CLOSE live show, inviting them to experience his method of combining both a digital and modular setup.
Famed for his sets which are unplanned and at times chaotic, Hawtin describes the disconnect he can feel while playing to an audience. "I love playing all types and sizes of venues – a festival, a club," he says, "but as soon as you go over a certain amount of people, there's only so much connection you can have with a crowd."
He also discussed his love of experimentalism in DJing. "These guys tore records apart," he says of watching Jeff Mills and Derrick May, "they weren't afraid to completely fuck it up… Those are the moments I remember. And those are the moments I try to create."
Hawtin also discusses his childhood in Canada entering the Detroit techno scene in the late '80s as an introverted "white nerd kid" in a predominantly African American scene, as well as being exposed to technology and computers from a young age.
Listen to it in full below.
You can also listen to the podcast on Apple Music and Spotify.