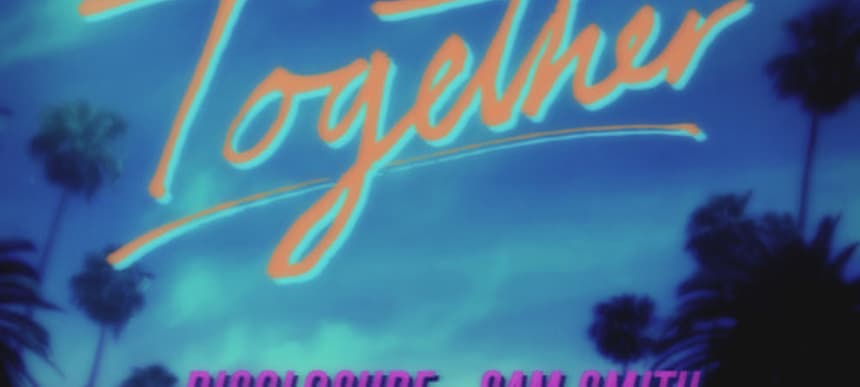 15.11.2013, Words by Aimee Cliff
Sam Smith x Nile Rodgers x Disclosure x Jimmy Napes - Together
Floating falsetto and twilight grooves on this supergroup slow jam.
Scarcely has a pop song made our ears itch since 2012's definitive collaboration between ruling dance-pop duo Disclosure and the silk-voiced Sam Smith, Latch (which, incidentally, was one of Dummy's favourite songs of last year). Take a moment to imagine that the three collaborated again, a year on, with more maturity, subtlety and 80s influence.
Now add legendary Chic guitarist and Daft Punk pal Nile Rodgers and frequent Sam Smith-collaborator Jimmy Napes (one of the minds responsible for Smith's hit with Naughty Boy, La La La) into the mix. Imagine the five came up with a cruising, low-slung slow jam, complete with swelling falsetto choruses and an unstoppable groove. If this sounds good to you, now would be a good time to stop imagining and hit the play button above, or better still watch the lyric video below.
Dummy had a chat with Disclosure back in May about their love of crafting a good pop song; read all about it here.