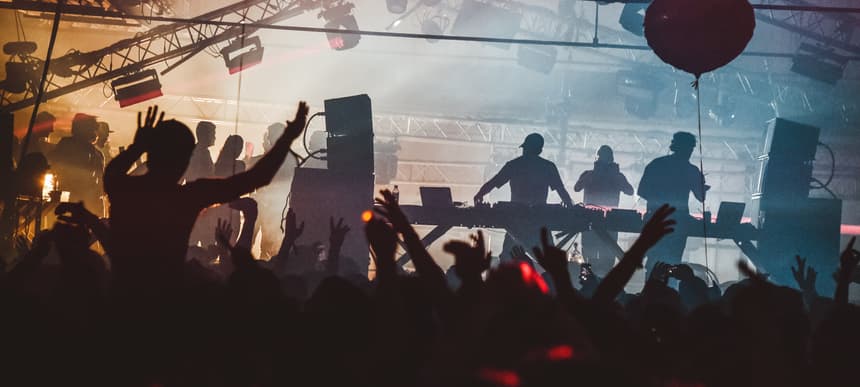 19.06.2019, Words by Billy Ward
Seven acts to catch at The Peacock Society festival 2019
The line up boasts some of the hottest names in the electronic world right now...
French festival The Peacock Society is set to return for its seventh edition on July 5th – 6th 2019. Since the inception of the Paris-based festival in 2013, the event has grown exponentially, blossoming into one of Europe's leading electronic events.
Over 30,000 party goers are set to make the voyage to the Parc Floral de Paris – a unique and visually stunning venue in the centre of the capital – fitting for the comprehensive line-up of dance music's leading pioneers.
With its comprehensive, big-name line-up, check out who we're most excited to catch there next month…
Bicep
Leading the way for the festival, Irish duo Bicep will make sure they provide the pulse of the party with their own unique, booming sound – combining the likes of techno, disco, house and jungle. These dance veterans rarely settle for anything less than pure, hard-hitting fun.
Honey Dijon
Continuing to incorporate societal considerations at the heart of the festival, NYC based DJ Honey Dijon, proudly flies the flag for the LGBTQ+ community, using her preferred format of vinyl to dextrously flow between house and techno with a warm, hypnotic feel, while being a strong advocate for transgender visibility across the world.
Yaeji
Truly boasting some of the hottest names in the electronic world right now, The Peacock Society is also set to host Yaeji – bursting with irresistible charm and spirit, the Korean-American DJ combines cultures with her intimate and dreamy house productions.
Mount Kimbie
UK legends Mount Kimbie will be crossing the channel to continue their formidable reputation of avant-garde bangers; consolidating their position at the forefront of the global electronic scene.
Modeselektor
Berlin based duo Modeselektor have agreed to exclusively reveal a brand new show for their latest album 'Who Else' (check out their Tommy Cash collaboration from the record, the warehouse-flavoured 'Who').
Octavian
Providing a switch-up from the slew of electronic acts, Franco-Englishman Octavian will be performing an inter-galactic live set in the wake of his new mixtape 'Endorphins', which we gave the low-down to recently.
The Black Madonna
Opening Saturday night (July 6) is Chicago icon, The Black Madonna. Baptised with the grandiose title 'International Queen of House', she's been electrifying sweaty crowds into frenzies since the turn of the millennium, and her outspoken nature towards gender and minority issues fits The Peacock Society's prominence towards female artists and DJs, which has characterised the festival in recent years.
The Peacock Society takes place on July 5th and 6th 2019 – find tickets here.