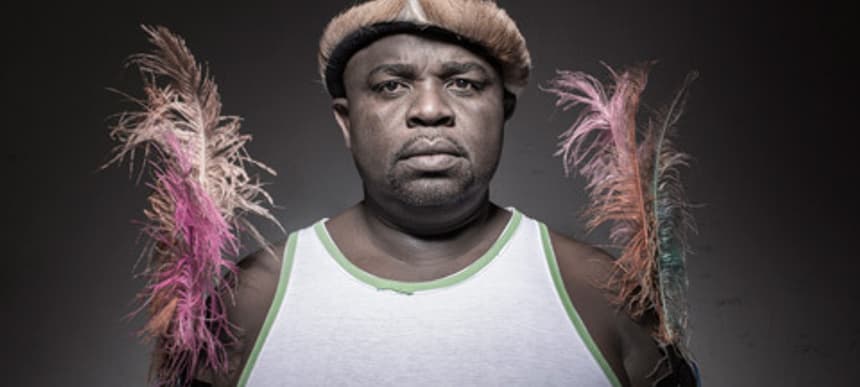 02.04.2014, Words by Anthony Walker
Shangaan Electro creator Nozinja signs to Warp
Legendary electronic label snap up the South African dance music producer.
Shangaan Electro lead guy Nozinja (aka Dog) has signed to Warp Records. A founder of the fast-paced South African dance style from the north east of the country, Nozinja found broader success when his booming local music industry caught the attention of producers and record labels in Europe. Since 2010, Honest Jon's have released two compilations on the genre, a troupe of Shangaan Electro musicians and dancers have toured the UK and Nozinja has released a 12" single as Xitsonga Dance on Jialong last year.
He is scheduled to release tracks on Warp in the near future, as well as a new live show that promises to demonstrate "the inimitable next-level production, hyper-speed dance moves and soulful vocal hooks that make this a club experience like no other". Full dates of a short tour running from April to August are below.
Live Dates:
Apr 29th: Bristol, Start The Bus
Apr 30th: Brighton, Bermuda Triangle
May 1st: Liverpool, Sound City
May 2nd: Paris, La Machine du Moulin Rouge
May 3rd: Krems, Donau Festival
May 4th: London, Electrowerkz
May 5th: Sheffield, The Harley
May 8th: Gent, Vooruit
May 9th: Berlin, Urban Spree
May 10th: Utrecht, Spiegelbar
Aug 22nd: Katowice, Tauron Nowa Muzyka Festival