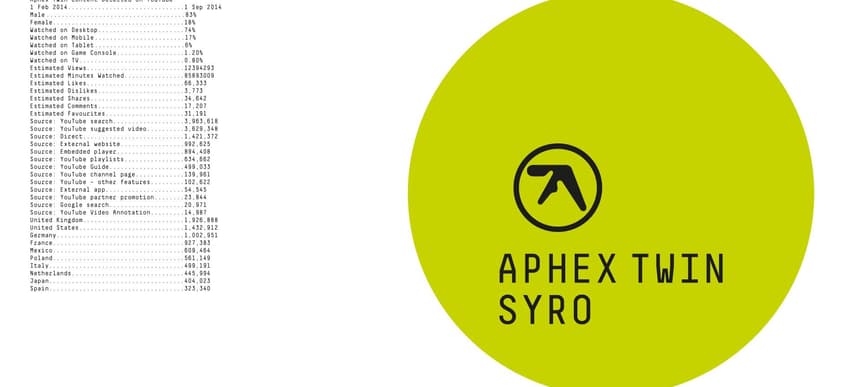 30.01.2021, Words by Felicity Martin
SOPHIE has died in an accident aged 34
The tragic news was confirmed in an official statement from the artist's team
SOPHIE has passed away after a "sudden accident" in Athens, as confirmed in a statement from the artist's team.
The pop pioneer, DJ and producer was 34.
The statement reads: "It is with profound sadness that I have to inform you that musician and producer SOPHIE passed away this morning around 4am in Athens, where the artist had been living, following a sudden accident. At this time respect and privacy for the family is our priority. We would also ask for respect for her fanbase, and to treat the private nature of this news with sensitivity.
"SOPHIE was a pioneer of a new sound, one of the most influential artists in the last decade. Not only for ingenious production and creativity but also for the message and visibility that was achieved. An icon of liberation."
In a statement by Transgressive, the label who released SOPHIE's 'OIL OF EVERY PEARL'S UN-INSIDES' album, the artist "had climbed up to watch the full moon and accidentally slipped and fell."
— Transgressive (@transgressiveHQ) January 30, 2021
The news was first shared by the label PAN who described SOPHIE as an "incredible human". The news has triggered an outpouring of grief across social media, with people paying respects to the groundbreaking artist.
Rest in Power you incredible human 💔 pic.twitter.com/qnxHwivvYw

— PAN (@PAN_hq) January 30, 2021
Sophie was a stellar producer, a visionary, a reference. She rebelled against the narrow, normative society by being an absolute triumph, both as an artist and as a woman. I can't believe she is gone. We need to honor and respect her memory and legacy. Cherish the pioneers. pic.twitter.com/3kyRl1KabY

— Chris (@QueensChristine) January 30, 2021
The most important and most influential pieces of music in the last decade https://t.co/lkTiGO0Bzp

— Peder Mannerfelt (@PederMannerfelt) January 30, 2021
Horrible news abt SOPHIE

Ths beat clean took me out bk in the day https://t.co/Ho8orAzBbs

RIP

— Scratchclart // DRMTRK ✖ (@ScratchaDVA) January 30, 2021
was lucky enough to share a stage w sophie twice in my lifetime, & even beyond her music, her energy, such a kind person, a joy to watch perform. i always think of her playing at the moma w bubbles floating thru the air anytime i listen to her music lol. i don't wanna believe it

— BIGMUTHA 🤮 (@bbymutha) January 30, 2021
TO ME, SOPHIE'S LEGACY IS UP THERE WITH DELIA DERBYSHIRE, KRAFTWERK, JUAN ATKINS, APHEX, FLYLO, ENO, ETC.

MY HEART IS SPLIT IN TWO. REST EASY . . . ♡

— Iglꙩꙩghost (@IGLOOGHOST) January 30, 2021