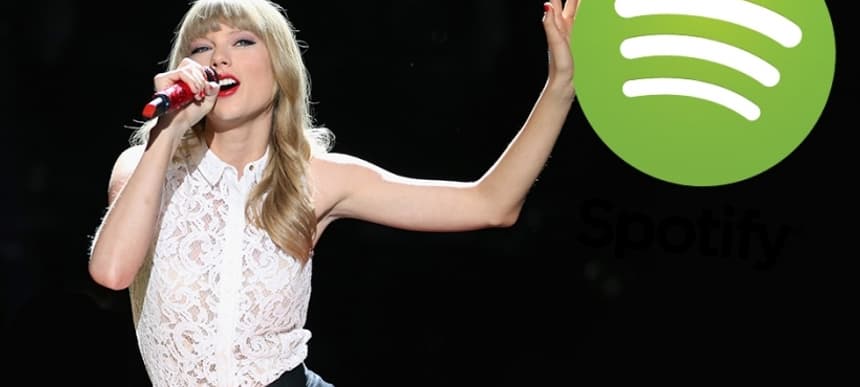 09.12.2015, Words by dummymag
Spotify may allow artists to withhold music from free subscribers
In a recent meeting between company executives, it has been reported that Spotify is considering allowing major artists to withhold new releases to paying subscribers.
According to The Wall Street Journal, the streaming giant is debating whether to make some new albums exclusive which would mean that free customers would miss out on possible key releases. It would see a reversal of Spotify's original ambition but could be a significant coup for artists and labels to introduce more flexibility in the service.
Spotify's review of its operations follows Taylor Swift's decision to pull her latest album '1989' from the platform after requesting that the release should only be made available to Spotify's premium service. The Wall Street Journal also points out that Coldplay's management team also sought out a similar strategy for their new album 'Head Full Of Dreams' which was released last week.
Read more on the story over on The Wall Street Journal's website.