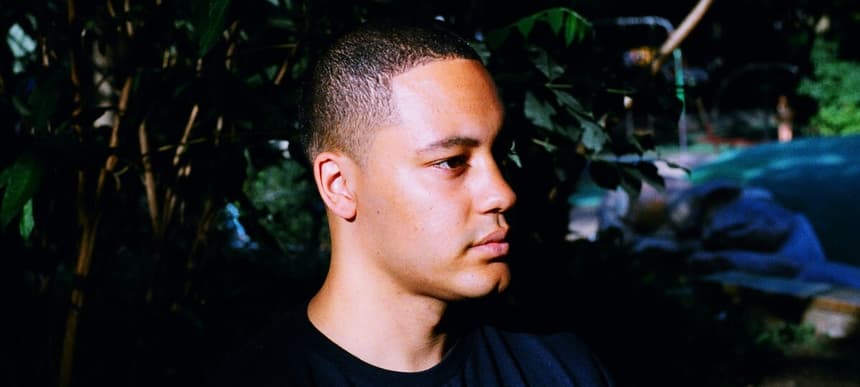 12.08.2014, Words by dummymag
DELS announces second album 'Petals Have Fallen'
London-living MC's new album features production from Kwes, Micachu, and Bonobo, and guest vocalists Tirzah and Rosie Lowe. Stream new song RGB inside.
'Petals Have Fallen' is Kieren Gallear's second album as DELS.
Like 2011's 'Gob', 'Petals Have Fallen' sees the leftfield London MC joined by a handful of old friends and collaborators for a second go around. First, there's Kwes, who acts as the album's Executive Producer. This doesn't mean that he produced the beats on the album (although he did make one of them), but rather that he provided additional production to a slew of backing tracks to give the record a coherent identity. Said tracks come from frequent collaborator Micachu, as well as Bonobo, Blue May, and more.
There are also some guests on the album – Tirzah, Kelly Leatham, and Rosie Lowe being some of the more recognisable names on it – but the first taster of the record is a solo vehicle for DELS called RGB. Produced by Micachu and Kwes, with live drums from recent Next candidate GEoRGiA, DELS lets rip as the colours drip over a coarse and scuzzy bit of boom bap.
Big Dada release the album on November 3rd, and if you're in London, DELS plays patten's 555-5555 clubnight on August 22nd at Power Lunches.
DELS 'Petals Have Fallen' tracklist:
01. Limbo
02. Fall Apart
03. House of Commons
04. Pulls (feat. Kerry Leatham)
05. You Live In My Head (Album Version) (feat. Elan Tamara)
06. Burning Beaches (feat. Rosie Lowe)
07. Pack Of Wolves
08. RGB
09. Bird Milk (feat. BILA)
10. Lost For Words
11. Petals Have Fallen (feat. Tirzah)
Big Dada release 'Petals Have Fallen' on November 3rd 2014 (pre-order).