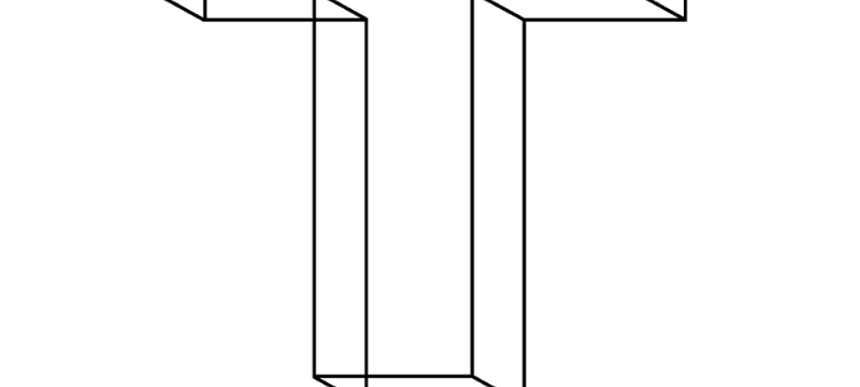 05.11.2014, Words by Aurora Mitchell
EZRA X DUNLOP - Not Enough
Bass-heavy pop introduces Therapy, a mysterious new net label.
Therapy is a new net label launched with the intention to "start a musical dialogue between the artists it releases and the audience it engages." At the moment, we don't really have any information about the label, or who EZRA X DUNLOP, the artist behind their debut release, might be.
There is, however, a 3D blocked 'T' to symbolise the label made by artist Juliette Lizotte and, of course, the music. The aforementioned EZRA X DUNLOP song, Not Enough, launches straight into a bouncing bassline with heavily reverbed guest vocals from Tyson (who sounds a lot like Tyson McVey – half of the duo PANES).