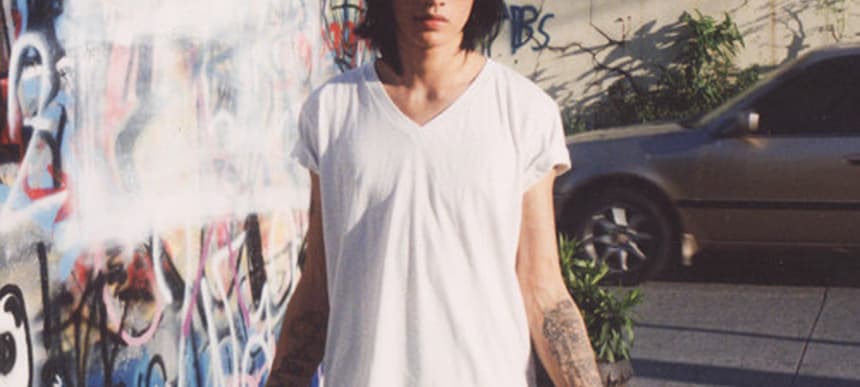 28.07.2014, Words by dummymag
Stream 'Egyptian Night Club', a new EP by Eyedress
After being denied a visa for his European tour, the Philippines musician shares a new, six-track EP by way of apology.
Despite having toured the UK frequently – and even lived in London for a few months – Philippines synth punk Eyedress was recently denied a visa for a European tour.
By way of apology for this perceived remiss, Eyedress has shared a new, six-track EP on his Soundcloud called 'Egyptian Night Club'. It follows his recent mixtape 'Hearing Colors' and has track titles like Pussy Killer (Sexorcist), Anything For Your Love (Alien Lap Dance) and Monogamy, all of which suggests that Idris Vicuña might be suffering from a wee bit of sexual frustration.
Actually, some of these songs are packed ideas, moreso than a lot of the more pop-leaning moments of 'Hearing Colors'. Pussy Killer is a blast of distorted noise, Drug Money sees Vicuña's vocal contorted by vocoders, and Anything For You is like crawling directly into a k-hole.
We've added the Skint Eastwood-featuring Spira to the Dummy player, and you can stream the whole EP below. Eyedress' White Lies appears on Dummy's new compilation, 'Dummy: 21st Century Pop Music 2014', available now.