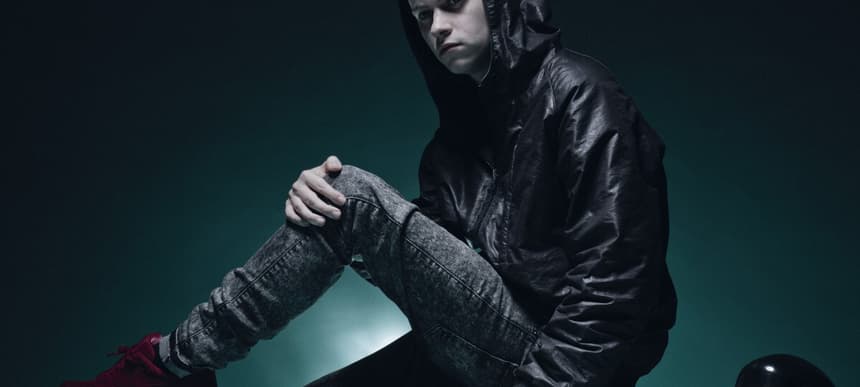 25.07.2014, Words by dummymag
Rustie - Attak (feat. Danny Brown)
Premiered as the Hottest Record in the World on Zane Lowe's Radio One show last night, here's the first single from Rustie's new album 'Green Language'.
Teaming up with Detroit rapper Danny Brown once more (Rustie produced a handful of tracks on Brown's album 'Old' last year), Attak is the sort of high octane, high thrills, earth-rumbling banger that Rustie has proven himself so adept at making over the past few years.
It's one of a handful of vocal tracks on the album – there's also stuff with Redinho and Gorgeous Children, and there's a very memorable appearance from D Double E – which is otherwise a lot less obviously large than this track would suggest, with Rustie saying that he was inspired by bands like Godspeed You! Black Emperor and My Bloody Valentine when making it.
Live dates:
July 24th: King Plow Arts Centre, Atlanta
July 25th: Webster Hall, New York
July 30th: U Street Music Hall, Washington DC
July 31st: The Independent, San Francisco
August 1st: The 1up, Colfax
August 2nd: Hard Summer, Los Angeles
August 14th: Pukkelpop, Belgium
September 5th: Berlin Festival, Germany
September 18th: Oval Space, London
September 20th: Warp25 at Sacrum Profanum, Krakow
Warp Records release 'Green Language' on August 25th 2014 (pre-order).