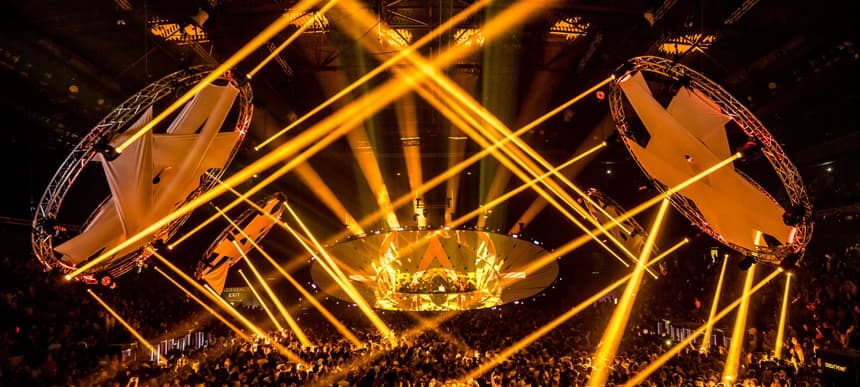 07.06.2022, Words by Billy Ward
Tale of Us, Anfisa Letyago, Raresh and more join star-studded UNTOLD 2022 line up
The artists poised to takeover 2 of the festival's most stunning stages have been revealed
UNTOLD festival have revealed the next wave of artists bringing the party to Romania this summer for its 7th chapter.
After announcing the likes of Paul Kalkbrenner, Anne-Marie and David Guetta back in February, as well as Dutch superstar Hardwell the following month, the festival has now released the names of the artists poised to takeover the Galaxy and Alchemy stages – two of UNTOLD's most visually stunning venues.
Anfisa Letyago, Coeus, Kevin De Vries, Marcel Fengler, Paco Osuna, Raresh, and Tale of Us complete the line-up for the Galaxy Stage, the techno home of UNTOLD. Elsewhere, bringing together the biggest names in the trap, hip-hop, rap, grime, and drum 'n' bass, the Alchemy Stage will play host to DJ Snow and MC Agent; L'Entourloop; as well as some of Romania's most famous bands and singers.
UNTOLD 2021 was one of the few festivals to go ahead in Europe last year and ended up being a huge success. For four days and four nights, the festival guided party-goers through magical worlds, showcasing everything from live acts to EDM, pop, house, techno, tech-house, deep house, drum 'n' bass, dubstep, grime, hip-hop, trip-hop, trance, tribals, reggae, and many more. Describing what was one of the biggest parties of the summer as being "full of more pyrotechnics and fireworks than you've probably seen in your life," Dummy went to see what the festival was all about. The full article can be read here.
The 7th edition of UNTOLD will take place this year on August 4-7. Prices for the passes start from €149 and can be purchased here. Find out more information on the line up here.
Read next: Untold festival 2019 carved out a magical utopia in the middle of Romania