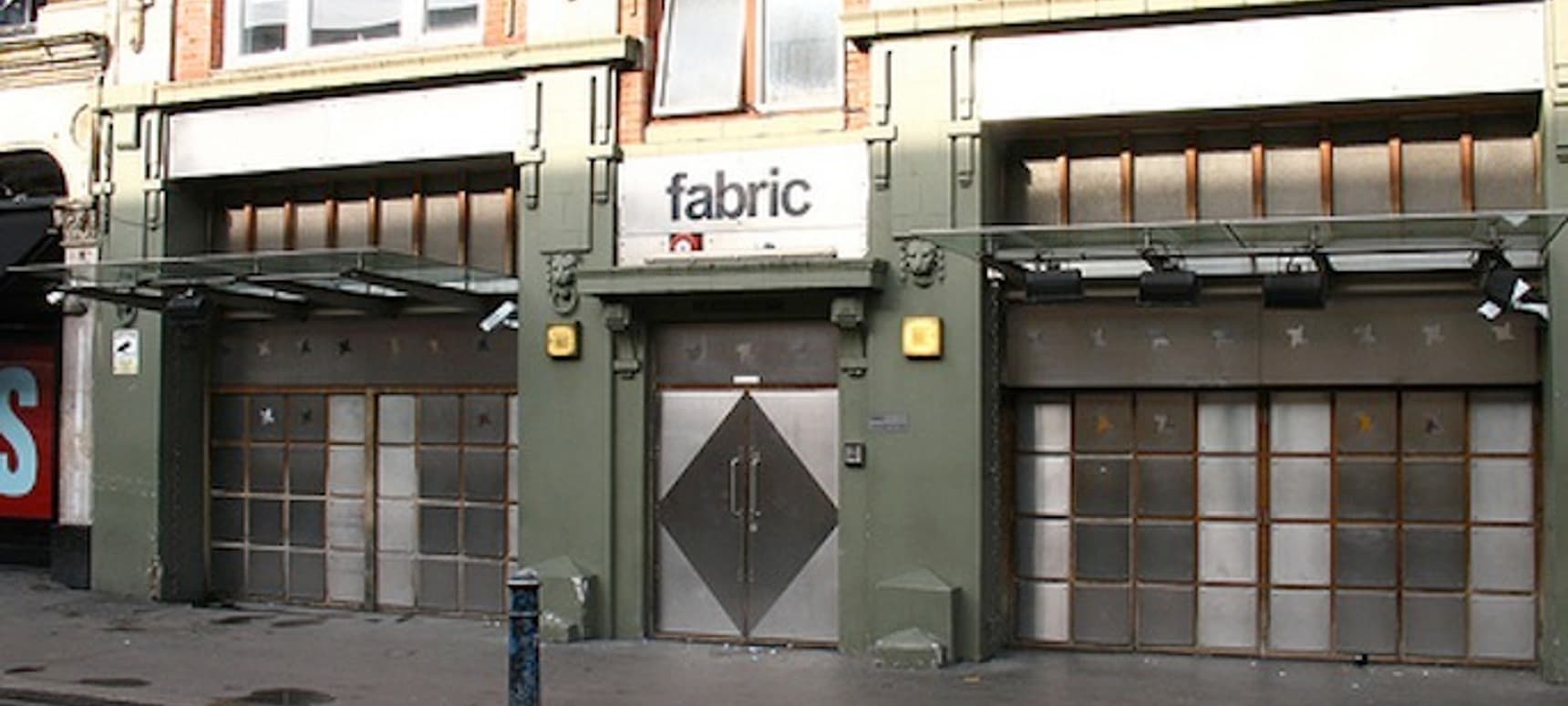 07.09.2016, Words by dummymag
The music industry reacts to fabric's closure
Despite a show of solidarity online and a petition with over 150,000 signatures, it has been sadly announced that one of London's longest standing nightclubs will close.
Since opening its doors on Farringdon's Charterhouse Street in 1999, the club has been synonymous with the city's rich and diverse electronic music scene – whether it was the bass inspired FabricLive of Fridays, house and techno on Saturdays, the seven year strong Wetyourself parties taking place every Sunday, or even their esteemed mix series which gave the fabric name global recognition.
Regularly welcoming promoters such as Bugged Out! and artists ranging from the likes of Goldie to Villalobos, it's hard to put fabric into words – maybe late night hedonistic haunt, or cultural institution fit the bill. Just one look at Eats Everything's 10 best fabric memories shows the sheer legacy this small space held, and really makes this blow to nightlife rain down a little harder.
Most of the people reading this have probably been to fabric, and a good proportion of those people have probably done drugs in a club. The link between drugs and dance music is an unavoidable one, and unfortunately, a pitfall that fabric has experienced due to unfortunate deaths in its premises. The fabric review showed us the need for drug education over club closures, but with sheer demand for space in a city that's constantly growing and changing, priorities are not always ordered correctly. Spaces to meet and socialise (that aren't pedalling a "bangin' brunch" or £20 cocktails) are compromised, and culture is at a loss.
fabric released the following statement to The Independent:
"fabric is extremely disappointed with Islington Council's decision to revoke our license. This is an especially sad day for those who have supported us, particularly the 250 staff who will now lose their jobs. Closing fabric is not the answer to the drug-related problems clubs like ours are working to prevent, and sets a troubling precedent for the future of London's night time economy."
For somebody who grew up looking at fabric line-ups, the closure also feels like a dismantling of the career path underground DJs take. As pointed out in the tweets below, getting a fabric gig was the jackpot, and climbing the ranks to room one was really a pivotal moment.
The anger has also given way to nostalgia and sharing memories, although with the alarming rate of club closures for the use of "luxury property" and jumped up restaurants in both London and the rest of the country, it is increasingly leaving the next generation of club-goers at a loose end. Where will they experience the super-club, the insane line-ups across three rooms, the mix CDs in vending machines? All the things that made fabric a little bit different to the next.
Keep up to date with further announcements on Twitter.