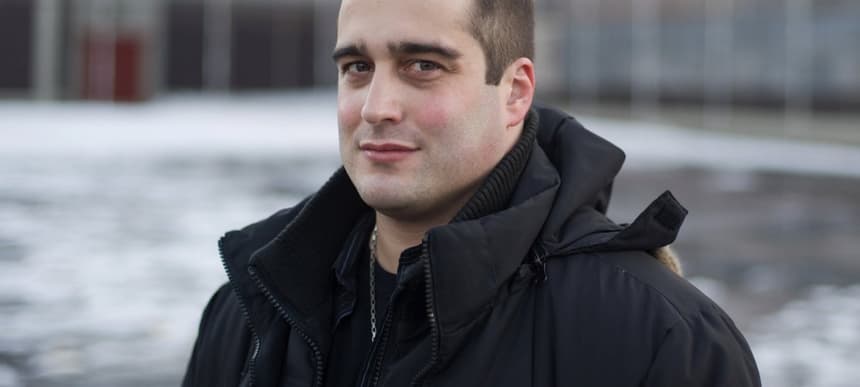 10.12.2013, Words by dummymag
Todd Edwards offers advice to young musicians: "know your rights & don't lose them"
After a four-year battle, the garage pioneer finally owns his master and publishing rights.
Yesterday was Todd Edwards' birthday, and to celebrate the occasion he shared a few words of advice to young musicians: hold on to your rights.
Posting to his Twitter followers, the garage pioneer shared the news that he is now, for the first time, in control of his masters and publishing. An earlier issue with management had meant that he had never received any profits or royalties from his music, and was – rather depressingly – working in a customer service job that he hated for a mobile phone company.
Now, after four years of legal wrangling, Edwards retains full control of his music and will begin remastering and reissuing his tracks, which will be available online soon. We suspect that Edwards' story is quite a common one for a lot of musicians caught up in the labyrinthine industry.
Furthermore, Edwards has confirmed that a new album will be out next year, and has shared the edits that appeared in his really excellent Essential Mix, broadcast on BBC Radio One earlier this year. Download them here.
You can read some of Edwards' key tweets below:
It's my birthday so I want to tell everyone something I'm really excited about: for the first time ever, I own and control my own music.
When I was young, I trusted someone to manage my career and it was a mistake. I gave up my rights and for this reason it was not right.
Since I started making music, my music – in music industry language, the masters and publishing – were owned and controlled by someone else.
For the last 4 years I've been fighting to get the songs I created back into my hands, & I'm very happy to say that I finally own my music.
That's why my music hasn't been for sale recently. Over the next few months I'm getting my back catalogue remastered & it'll be online again.
Since I never received royalties or profited from sales of my music, I needed a job, so I worked customer service for a mobile phone company.
My job was horrible – like all jobs are 😉 – & I hoped that one day I would be able to make a living again from music. That's happened now.
I wanted to tell my story because I don't want it to happen to other musicians. All we have is our music; know your rights & don't lose them.
My new album will be out in 2014; I can't wait until you get to hear it.
Life has so much darkness, but I believe in music and its light and you. Always, Todd Edwards.
[via FACT]