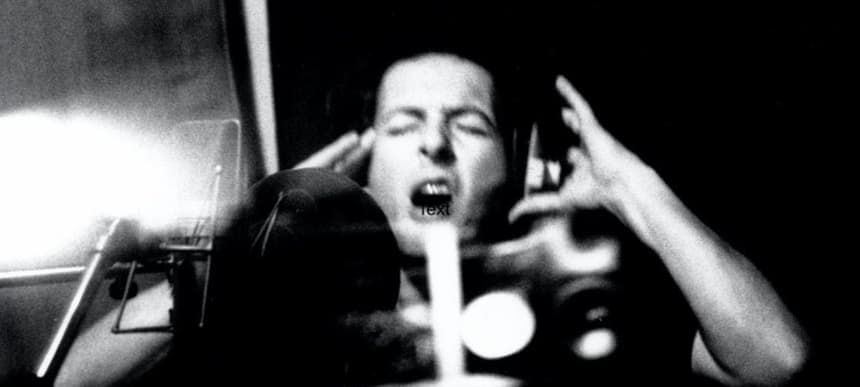 27.07.2022, Words by Billy Ward
Unreleased Joe Strummer tracks to be released for what would have been his 70th birthday
"There's so much great music that Joe left us in his archive..."
Dark Horse Records is celebrating what would have been Joe Strummer's 70th birthday on August 21 with 'Joe Strummer 002: The Mescaleros Years', the first-ever comprehensive collection highlighting his work with his post-Clash band, The Mescaleros.
While best known as the front man for The Clash, Strummer produced some of the most exciting work of his career with The Mescaleros. Strummer said during this period: "All that's happening for me now is just a chancer's bluff. I learned that fame is an illusion and everything about it is just a joke. I'm far more dangerous now, because I don't care at all."
'Joe Strummer 002: The Mescaleros Years' highlights this intense period of creativity from 1999-2002, including remastered editions of all three of the band's studio albums, plus 15 rare and unreleased tracks spanning the first demos Joe wrote for the group.
The box-set also includes 'Ocean Of Dreams', featuring Steve Jones of the Sex Pistols on guitar, and outtakes of several tracks from Joe's final recordings with the band.
Executive produced by Joe's widow Lucinda Tait and produced by David Zonshine, the collection additionally features exclusive new interviews with Joe's friends, collaborators and Mescaleros band mates, plus never-before-seen handwritten notes, lyrics, and drawings by Strummer.
"There's so much great music that Joe left us in his archive," says Joe's widow and the executive producer, Lucinda Tait. "We started this work with '001', so to focus on Joe's work with The Mescaleros was the natural second step on '002' because those songs he made with them just seemed to resonate so strongly and reinvigorated his connection with his audience at a level he hadn't experienced since his days with The Clash."
"He was so excited to work with the Mescaleros and the reception he got from the press and fans was incredible, it gave him a whirlwind of energy and confidence and he was creatively fulfilled and happy.
"His words are so beautiful and honest and together with the Mescaleros some fantastic tunes were created and to listen to some of the tunes recorded as outtakes for me was really special."
For more information, visit www.darkhorserecords.com.
Read next: The Prodigy pay tribute to Keith Flint during 'Firestarter' performance at Brixton show