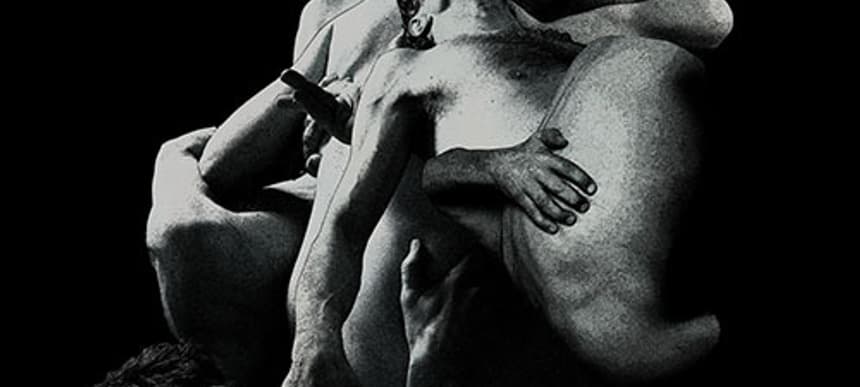 24.07.2014, Words by dummymag
Vessel announces new Tri Angle album 'Punish, Honey'
Bristol producer of macabre techno with a sense of humour lines up his second album for Tri Angle.
Vessel – a Bristol producer and a member of the city's Young Echo collective – makes music that sits on the outer reaches of techno, coloured by modular sounds and extreme dub FX. He released a debut album, 'Order of Noise', through Tri Angle back in 2012 to much acclaim, and since then he's put out bits and pieces through labels like Left Blank and Liberation Technologies.
He's now got a new album lined up for release with Tri Angle in September titled 'Punish, Honey'. A press release tells us that the album was born from a wish to move away from "archetypal electronic sounds" to make something "that felt more organic, even if the sounds themselves didn't always feel inherently organic". This comes from Vessel's interest in natural sounds and how the physical body affects sound – "whether it be harsh or pure, messy, violent, seductive, or strange." Some of the noises on 'Punish, Honey' include sheets of metal as percussion, sawn up bikes as flutes, and crudely-built guitars made by hand.
The album is also about national identity, for some reason, and with it Vessel wants to ask, "What does 'Englishness' in music really mean?"
If that all sounds quite dark and serious then remember that Vessel's music does have a very camp streak to it (see titles like last year's Misery Is A Communicable Disease) and can also be very fun, as evidenced on 'Punish, Honey' lead track Red Sex.
Red Sex is basically a really excellent song with a war drum march, a refreshingly weird hook, and sounds that you genuinely won't have heard before. As unlikely as this next comparison might seem, it actually reminds us (in spirit as much as sound) of Metronomy's old material.
Vessel 'Punish, Honey' tracklist:
01. Febrile
02. Red Sex
03. Drowned in Water and Light
04. Euoi
05. Anima
06. Black Leaves and Fallen Branches
07. Kin to Coal
08. Punish, Honey
09. DPM
Tri Angle Records release 'Punish, Honey' on September 15th 2014.