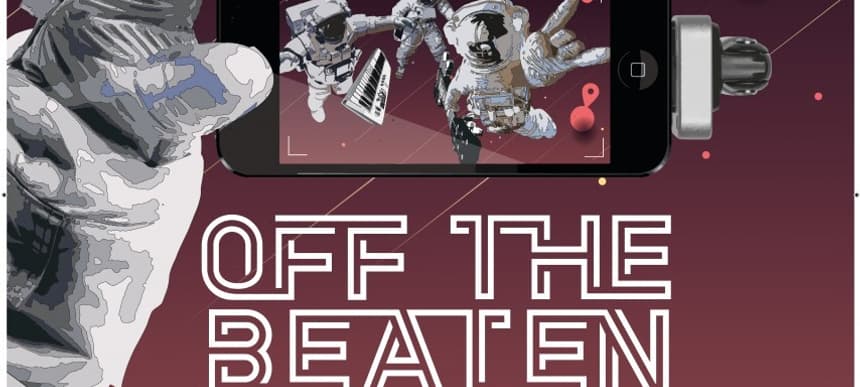 29.01.2018, Words by dummymag
Win a Trip to Los Angeles with Shure
Shure are calling on bands, singers and solo musicians to enter the global mobile recording contest 'Off the Beaten Track'. Artists from 14 countries around the world are invited to compete for a trip to Los Angeles with a professional recording session at Capitol Studios in Hollywood, California.
To enter, musicians need to submit a video of an original song performed in a unique location. Once uploaded to the contest website (off-the-beaten-track.shure.com), entries must collect at least 50 votes to be considered for one of 20 spots on the shortlist, which will be determined by Shure. One entry receiving the most public votes overall wins a wild card spot – so mobilizing fans is important!
For the second stage of the competition, the remaining 21 candidates will receive a box of Shure MOTIV mics, so they can create an entirely new video with professional-grade audio. Finalists are encouraged to be imaginative and innovative, but filming locations must be both safe and legal. For inspiration, musicians should look to Shure MOTIV Sessions, a music video series showcasing mobile recordings.
"MOTIV Sessions are all about creativity and recording in unique locations," said Jens Rothenburger, Senior Manager Global Marketing for Musician & Consumer Audio at Shure. "We've been serenaded by LP on the shores of Lake Geneva and invited into Herbie Hancock's living room for a private piano performance. Now we want other artists to take their music Off the Beaten Track."
The best video among the 21 finalists will be selected and the grand prize trip to LA will take place later this summer. Grammy-winning producer and engineer Al Schmitt, who has worked with Frank Sinatra, Bob Dylan and many more over his lengthy career, will oversee the recording session at Capitol Studios.
The contest, which will accept submissions from January 25 to March 22, is open to musicians from Austria, Belgium, Canada, China, France, Germany, Hong Kong, Italy, Japan, Mexico, Spain, Switzerland, the Netherlands, the United Kingdom and the United States. More information can be found at: off-the-beaten-track.shure.com