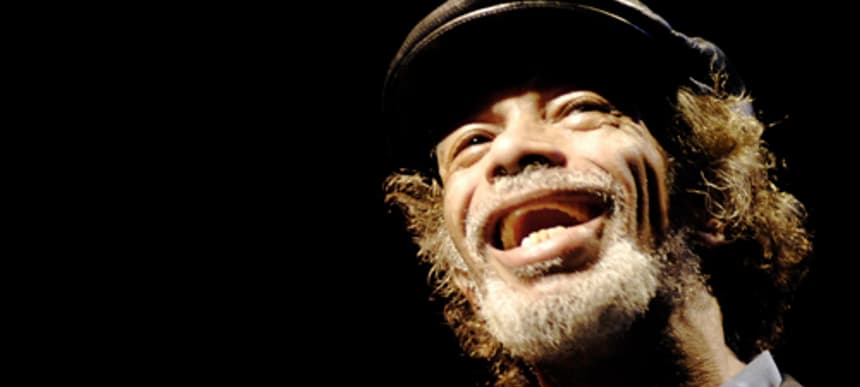 01.04.2014, Words by Anthony Walker
XL Recordings announce 'Nothing's New', an album of unheard Gil Scott-Heron recordings
London label to release posthumous collection on Record Store Day.
On Friday 27th May 2011, Gil Scott-Heron died aged 62. The great musician, poet, and social activist's last two albums (also his first in almost twenty years) were collaborations with XL Recordings: the rueful 'I'm New Here', and a remix album with Jamie xx titled 'We're New Here'.
Now, as the sleeve notes written by label boss Richard Russell explain, XL will release a collection of recordings made in New York during the development of 'I'm New Here': an earlier project comprised of old songs called 'Nothing's New'. The tracks feature only Gil Scott-Heron's voice and piano and the album will be released on 12" vinyl, limited to 3000 copies, for Record Store Day on 19th April 2014.
Alien (Hold On To Your Dreams) – first featured on the '1980' LP with Brian Jackson – is available to stream above, and a full tracklist for the release is below.
Side A
01. Did You Hear What They Said
02. Better Days Ahead
03. Household Name (Interlude)
04. Your Daddy Loves You
05. Changing Yourself (Interlude)
06. Pieces Of A Man
07. Enjoying Yourself (Outro)
Side B
01. Alien (Hold On To Your Dreams)
02. Before I Hit The Bottom (Interlude)
03. 95 South (All The Places We've Been)
04. The Other Side
05. The On/Off Switch (Interlude)
06. Blue Collar
07. On Bobby Blue Bland (Outro)
XL Recordings release 'Nothing's New' on April 19th 2014.