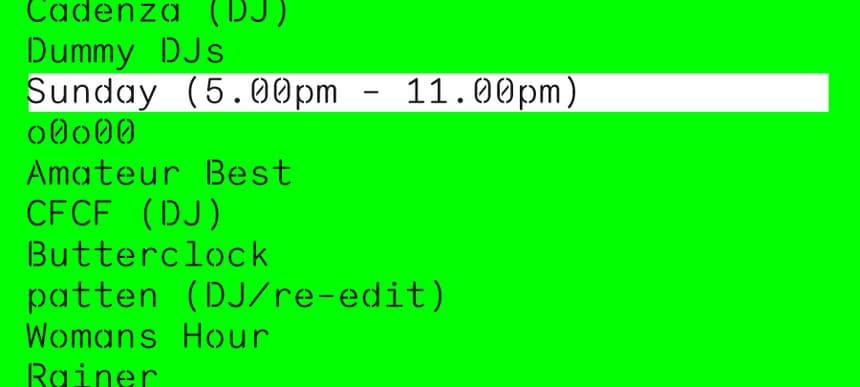 08.08.2013, Words by Aimee Cliff
You're invited to the first ever Dummy AGM
Join us for a meeting of minds between Darkstar, CFCF, oOoOO, Amateur Best, Micachu and more.
Dear Sir/Madam,
Invest in the future of pop by joining us for the first ever Dummy AGM (Artist General Meeting) this September 28th/29th at London Fields Brewery.
As we at Dummy HQ move into the next phase of our development with a brand new website, we wanted to take this opportunity to host a meeting of the minds between several of the artists that made our progress to this point possible.
Darkstar will lead the agenda for Saturday, with a presentation on their excellent recent release 'News From Nowhere', followed by pitches from exciting start-ups Tirzah (with her esteemed business adviser Micachu), Brolin, Larry Gus, Kirk Spencer and Cadenza.
Sunday's itinerary presents a cross-section of 21st century pop music, with input from synth analysts Butterclock, Woman's Hour and Amateur Best, as well as presentations from pop satirist Rainer and deconstructionists CFCF and patten. Our respected partner oOoOO will close proceedings with an examination of the subversion of pop music in his most recent project 'Without Your Love'.
Dummy DJs will be in attendance to oversee proceedings and take minutes. There will also be plenty of grub and beer.
Reserve your place here, at £15 for the weekend, £10 for Saturday and £8 for Sunday.
We look forward to meeting you.