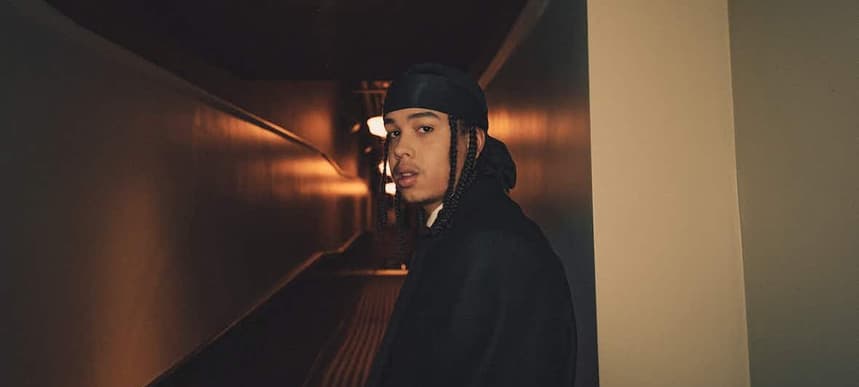 06.11.2023, Words by Billy Ward
Strandz, Mount Kimbie, Eljé and more front our NEXT HYPE playlist
Listen to the best new songs from across the genre spectrum
Check out these tracks from our NEXT HYPE playlist, which is dedicated to bringing you the best music from all of the genres out there.

1. Strandz feat. Lancey Foux - 'Feeling Alive'
UK rapper Strandz is consistently blasting new energy through the UK hip-hop lineage - recently linking up with Lancey Foux for the huge new single 'Feeling Alive'. Splicing together two of the most unique voices in the UK rap business, this low-key burner is one to bump all winter long. 
2. Mount Kimbie - 'Dumb Guitar'
Mount Kimbie's new single 'Dumb Guitar' paints the duo in an optimistic, exciting new light, splicing woozy male and female vocals with hints of indie rock leaning guitars and electronics. Putting to bed rumours that they might be going their separate ways for good, the band's latest single is a standout offering that sees them back to their best.
Rising North London songstress Eljé is staking her claim as one of the city's most exciting new talents with her murky new jungle anthem 'I've Tried'. Combining nocturnal club-leaning sonics with the singer's inimitable vocal style, Eljé has conjured up a recipe for success that's sure to see her grow even more over the next 12 months. 
Stream our NEXT HYPE playlist below: