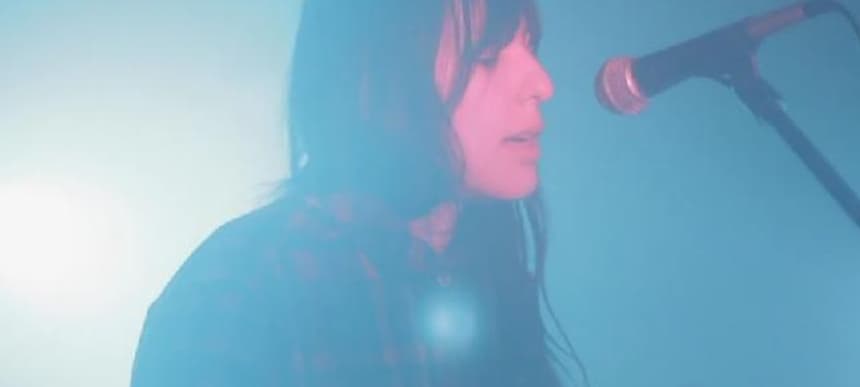 22.05.2014, Words by Anthony Walker
Premiere: Hiro Kone - Oteiza
Hiro Kone is Nicky Mao, a long-standing figure in New York City's psych scene who has previously performed with the bands Effi Briest and Up Died Sound. Her current project is undertaken solo and brings together her synth-playing and singing to rich, evocative effect, and the debut Hiro Kone release is 'The Unmoved Mover' EP on Brooklyn label Group Tightener.
It was co-produced and mixed by ex-Gang Gang Dance member Tim DeWit (now working primarily as Dutch E Germ) – who linked up with Mao through friends of friends – and its five tracks flow through panoramic instrumental compositions, passages that verge on experimental spoken word, and quietly shining singles like Oteiza. In the video for the song, directed by Sebastian Choe, Mao performs under a disco ball in a foggy room to an audience we never see or just isn't there – haunting, but direct.
Group Tightener released 'The Unmoved Mover' EP on 25th March 2014 (buy).