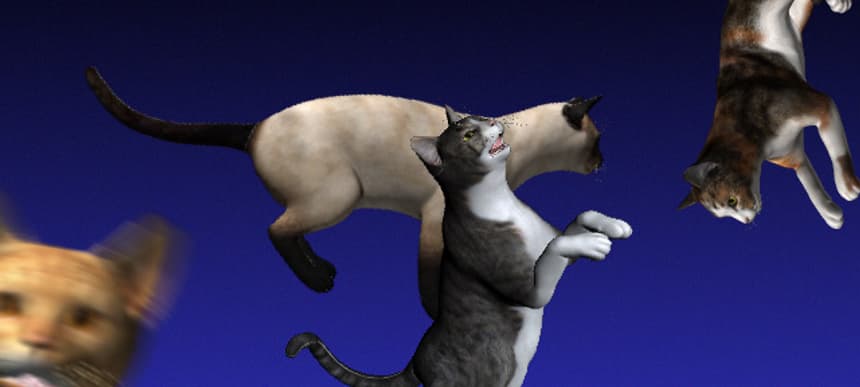 12.11.2015, Words by dummymag
Premiere: CRYSTAL - Rendez-Vous
I've got a funny relationship with cats. Whenever I see a cat skulking, there is without any doubt, a deathly awkward atmosphere between us. We stare at each other icily, because I don't think cats like me either, and quite frankly…I don't blame them.
Cyber cats, I can deal with…apart from Nyan Cat, who shits a trail of rainbows and just needs spaying. However, Japanese trio CRYSTAL – consisting of members Ryota Miyake (aka Sparrows), Keita Onishi and Sunao Maruyama – have softened my utmost cynical side with their newest video. Taken from debut album 'Crystal Station 64', the visuals for Rendez-Vous are pure kitty heaven. Hand in hand with the miaowing tones of the track, it's primed to the hearts of the most staunch cat skeptic.
It's like Tamagotchi 2k15…I can't even smell cat food.
The album also features appearances from Hyperdub's first lady Ikonika and Sound Pellegrino co-boss, Teki Latex.
'Crystal Station 64' is available now on on Flau (buy).