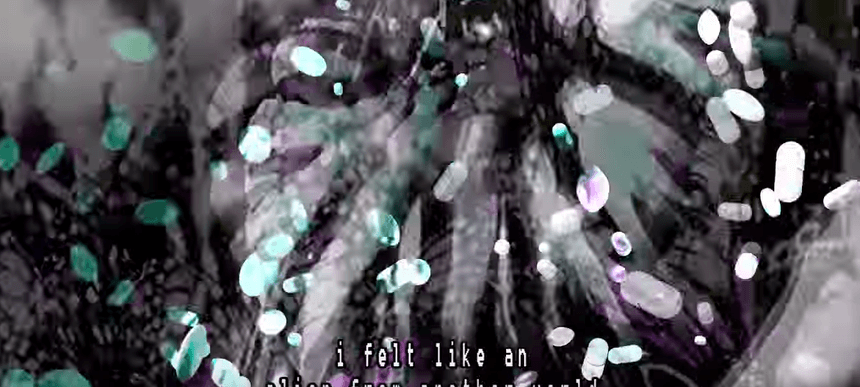 13.10.2015, Words by Natalie /
Premiere: Sim Hutchins - Tie Me To A Rocket (And Point Me At The Ground)
Last month, Essex-based producer and audio-visual artist Sim Hutchins debuted Tie Me To A Rocket (And Point Me At The Ground), the lead single taken from his upcoming debut album 'I Enjoy To Sweep A Room'. He's been favourably compared to Four Tet and Actress – perhaps because of the polyrhythmic melodies and rough abstractions that the track possesses, or maybe because Hutchins works in the sweet-spot between ambient and club electronica. Either way, such likeness is hardly doing Hutchins any damage with his growing profile in the IDM scene.
Whatever it is that people identify with the song, then there is nothing to suggest what the video for the single beholds. If you have watched A Clockwork Orange, then it's likely you won't forget the scene where Alex DeLarge is forced to watch violent films, listening to Beethoven while strapped to a chair on drugs. Such an iconic scene in a modern film is echoed with this psychologically-indebted clip and in a statement provided to Dummy via email, Hutchins explains the influence the video:
"Psychic Driving was an experiential psychiatric procedure in which drugged patients were subjected to a continuously repeated audio message on a looped tape to alter their behaviour. I've channeled the ordeal of a victim of the experience (lifted from an interview in an Adam Curtis documentary) to explore the effects that emotions have on human behaviour and their perceived place in modern society."
Watch the video for Tie Me To A Rocket (And Point Me At The Ground) above and if you're in London, catch Sim's album launch at The Waiting Room on November 25th.
Sim Hutchins will release 'I Enjoy To Sweep A Room' on November 6th through No Pain In Pop (pre-order).