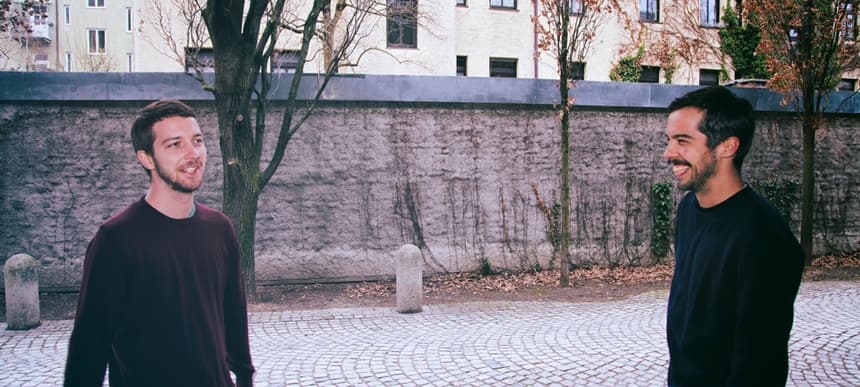 29.01.2019, Words by Felicity Martin
The 10 Best 24-Hour Party Tracks, according to Zenker Brothers
Ilian Tape's head honchos list the best cuts to keep a party jumping for a full day and night...
Siblings Dario and Marco Zenker have a singular vision. As Zenker Brothers, they've worked steadily to build the Ilian Tape label they founded in 2007 into one of techno's most-looked-to sources. For the last 12 years, the imprint has been operating out of Munich, and its success can be attributed to the pair's consistently forward-thinking nature, plus the breadth of their personal tastes that span house, techno, breakbeat, electro, dnb, ambient and more.
Over the years the label has ushered in artists like Skee Mask, Stenny, Andrea, DjRUM and Jonas Kopp to join the fold, with an emphasis on family values. In their own words, "we don't care about the hype, we just do what we love!" Skee Masks's 'Compro' album, which the label released last year, made it into a staggering amount of 'Best of 2018' lists (including number four on Dummy's), due to its expansive, powerful yet simultaneously delicate techno.
The latest club venue to hit London, FOLD, has invited the label to take over the 500-cap venue for a non-stop, 24-hour party on February 16th. In anticipation of this mammoth event, the brothers have listed their ten favourite cuts to keep the party jumping throughout one full rotation of the Earth.
1. Andrea – 'Floating' [Ilian Tape]
"Whenever we play the first set of a night, we start with ambient and slowly build from there. As the name suggests, this track is floating and fits well to welcome people for a long hot night."
2. 12 x 12 – 'Ignition' [Voodoo Down Records]
"This tune is pretty simple, loopy and has a lovely atmosphere. Its stripped-back rhythm slowly gets your feet moving."
3. Andrés Zacco – 'Drum Out' [Ilian Tape]
"No need to start banging it yet. Some people will close their eyes and connect, and sometimes others will come up to the booth asking for more forward stuff. You can't please everybody, but it's always worth it to play something you feel."
4. A1 Bassline – 'Intasound (Mr. G's Ibiza Dub)' [Gruuv]
"Bought this on vinyl a while ago and rediscovered it recently. A steady groove with a magical atmosphere. Time to loosen up and dive into the moment."
5. Skee Mask – 'Cylo' [Ilian Tape]
"This came out on the first Skee Mask record and is once again a reminder of the beauty of stripped-back compositions. The space between the sounds is almost as important as the sounds itself. And of course groove is indispensable."
06. User – '002A'
"There is almost no set we play without a User tune lately, totally timeless and functional funk!"
7. Seelow – 'Kkid V2' [Ilian Tape]
"A great track to move into straighter territories without loosing the groove. Shed [aka Seelow] for Bürgermeister (mayor)!"
8. Steve Stoll – 'm900' [Proper NYC]
"The golden '90s. This is a great track to build the energy and keep the dancefloor shaking. There should be way more funky modern techno like this nowadays!"
9. Sciahri – 'The Dream Is True' [Ilian Tape]
"Dope track from Sciahri, taken from his first Ilian Tape EP. Functional but funky with a great atmosphere."
10. Echoplex – 'The VS Theme' [IMF]
"Amazing track from Echoplex with a special vibe which is perfect to give the dancers some fresh breath."