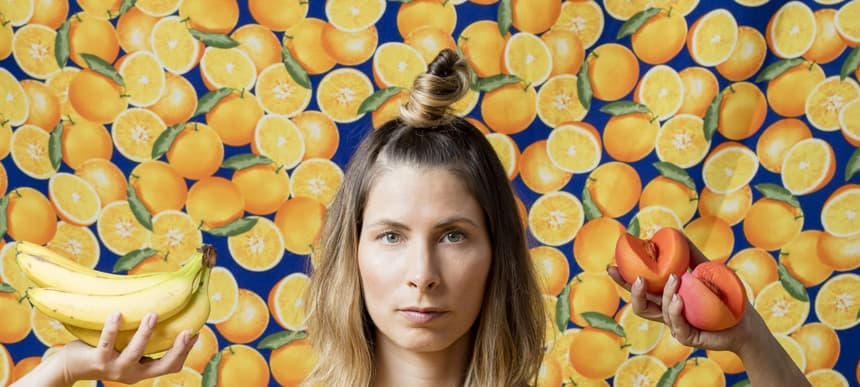 28.01.2020, Words by Felicity Martin
The 10 Best Activists in Music, according to Blond:ish
From Stormzy to Nicole Moudaber, the Canadian techno don names the artists doing the most for our planet...
What with the ongoing climate crisis and political unrest throughout the world, you could argue that activism in music is more important than ever. Rather than simply releasing politically-minded songs, however, many musicians opt to launch or support organisations and use the platform they have to shout about urgent matters. One of these is Canadian techno stalwart Vivie-Ann Bakos aka Blond:ish, who recently launched her own zero-plastic initiative, Bye Bye Plastic, aimed at the electronic music scene. The movement has already made huge waves in the industry, with over 2,000 high-profile DJs signing up to a drive calling for 'eco-riders' to be made the industry standard.
Ahead of playing SXM in March, a festival on the Caribbean island of Saint Martin which has a strong focus on sustainability via details like LED lighting powered by solar technology, Blond:ish names the ten activists in music who are really making a difference.
1. Nahko and Medicine for the People
"Nahko and the band are constantly trying to inspire others to take an active role in protecting and preserving our planet, while bridging cultural gaps. Charities and organisations they work with include Be The Change, Amazon Watch, InterTribal Youth, Honor Earth and more."
2. Massive Attack
"Massive Attack are at the forefront of the touring X carbon emissions discussion, and have spoken out about how their touring has contributed to climate change. They've been involved with Extinction Rebellion, and have been touring Europe by train to avoid flights."
3. John Mayer
"John founded the Back To You fund, which raises funds for healthcare, education and the arts through auctions of things like his guitar picks, clothes and signed merch, etc."
4. Francesca Lombardo
"Francesca launched her LIFE OF RELEAF campaign in September, partnering with One Tree Planted in aid of deforestation and climate change. For every physical copy of her 'Life of Leaf' album sold from her store a tree is planted, along with $1 from each sale going to One Tree Planted. I will be doing this one for sure on a tour this year!"
5. Stormzy
"The Stormzy Scholarship is backing Cambridge scholarships for two new students each enrolment year for the duration of their degree, to support people from ethnic minority backgrounds and address the lack of diversity at Oxbridge universities. He references it in 'Crown' on his new album."
6. Blond:ish
"Couldn't have this list without featuring the Bye Bye Plastic movement on it! I launched BBP over a year ago and it's developed so much in that time, with around 2,000 artists signed up to our eco-rider and #PlasticFreeParty movement. We're sustainability partners with International Music Summit and in the process of establishing ourselves as a foundation, as well as a consultancy that implements the oceanic standard to help events and venues upgrade to be fully single-use plastic free."
7. Nicole Moudaber
"Nicole launched her charity ELEVEN to raise awareness and prevent female genital mutilation. Though this is a human rights violation and illegal in most of the places where it happens, over 200 million people around the world are living with the consequences of it, not to mention the number of deaths associated with it."
8. Billie Eilish
"She's been donating money to Planned Parenthood and working against abortion laws in the US."
9. Jack Johnson
"Jack is a huge environmental advocate; he has done some amazing work taking action, raising funds and awareness for different charities and causes, including his own All At Once campaign, which promotes sustainable local food systems and plastic free initiatives, and his and his wife Kim's Johnson Ohana Foundation; which helps organisations within communities focusing on environment, the arts and education. The track 'Fragments' (above) is about ocean pollution."
10. Maga
"Maga's involved in supporting an orphanage based in the heart of Mexico City (Tepito), and over the last two years they've created different opportunities for the children to both support them in their daily life (everything from dentistry to cooking) and encourage them for a brighter future (music classes, computer education etc)."
Read next: The 10 Best Emerging Women, Trans and Non-Binary Producers, according to Jaguar.