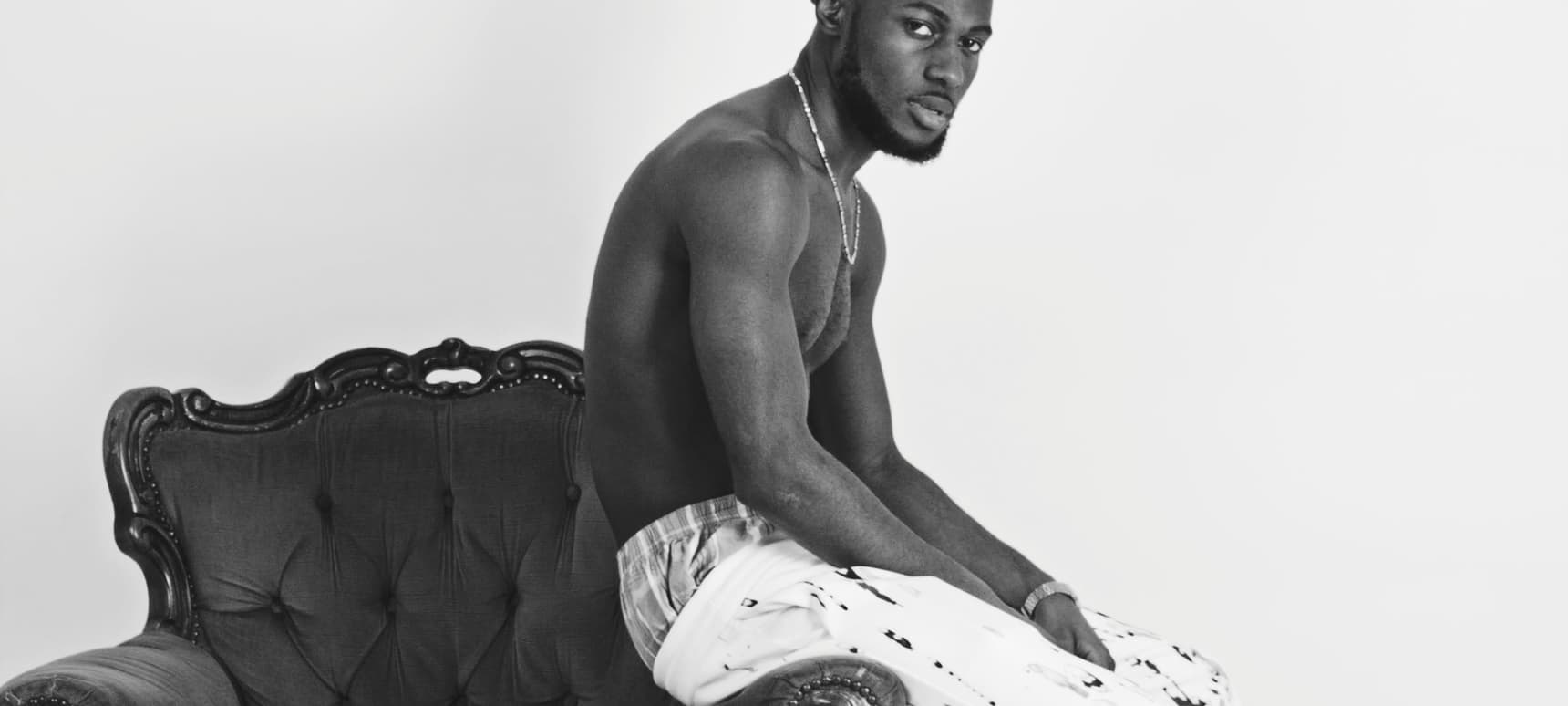 14.03.2019, Words by Felicity Martin
The 10 Best British Artists Who Aren't Playing Copy Cat, according to Kadiata
The outsider rapper names the UK artists who are slaying in their own lane right now...
Outsider rap artist Kadiata knows about the come-up. Unsigned, he's forging his own path like many an other UK act, in the same vein of fellow rappers Sam Wise (who he linked up with for single 'When The Sun Comes Out') and Jesse James Solomon. We named Kadiata as one of our 12 MCs who will dominate 2018, and we weren't wrong.
Having just dropped 'Margherita' – in his own words, an "anthem for anyone trying to live their best life and better themselves in every way," the Pimlico-raised vocalist is getting lots of heat right now – and rightly so. It definitely feels like UK music is going through a fruitful period right now, with heaps of artists who are pushing their own unique sound – and below Kadiata names the ten British acts who are slaying in their own lane.
1. Tiana Major9
"Tiana Major9 is one of the only singers in 2019 that still uses power in her vocals and does it so well. But best of all I reckon she's one of the best and most exciting songwriters I've heard in time!"
2. 808INK
"If there's anything 808INK are known for it is getting the party started, but not in that "eugh, what da fuck was I listening to last year?" of today's standards. They actually make really long lasting bangers and I reckon we'll love them just as much as their music ages."
3. Knucks
"This man here, I cant stop playing his music uno. I don't know how he does it: very chilled and smooth in his approach but very confrontational with the bones he has to pick in his lyrics and not to forget his production style – 2019 trap/drill mixed with a very soulful body."
4. Murkage Dave
"We all love soul (if you don't I can see what type of deal you done with the devil), and we all love an authentic Brit. Murkage Dave is the epitome of what an authentic Brit that makes soul sounds like, his writing takes you back to a nostalgic time in the UK and all his videos are a great representation of it too!"
Read our interview with Murkage Dave about his 'Murkage Dave Changed My Life' album
5. JJ
"JJ (formerly known as Jesse James Solomon): one of the UK's best rappers hands down. It makes sense that he's also into painting because I just haven't heard anybody paint such a vivid picture using words in the way that he does it, every single time."
6. Miraa May
"Her voice literally sounds like liquid gold, Her lyrics are so powerful to people who share her experiences and it doesn't take a genius to see she has got clear star potential in everything she does."
7. Che Lingo
"The way Che Lingo expresses to us feelings that most of us suppress has made him one of the most sincere rappers out there. Balancing with his viciously lyrical capabilities, Che's got music for any environment!"
8. JGrrey
"JGrrey is so authentically herself, flaws and all – and by that alone we are all falling in love with her. Oh yeah her voice and her production selection is bare hypnotic too, truss me you will remember her songs in the middle of brushing your teeth even if you thought you didn't like it."
9. BenjiFlow
"This man here literally has one song out and I haven't stopped playing it since it came out. Produced by himself and Ragz Originale, bloody hell I can't wait to see what else they have in store for us…"
Read our 'Taking Off' interview with BenjiFlow
10. House of Pharaohs
"Both as a collective and individually, House of Pharaohs has some of the best talent coming out of one group of people. For energy check out their music as a collective and to connect on a deeper level their stuff as solo artists will definitely give you a better insight."
Listen to Kadiata's 'Margherita':