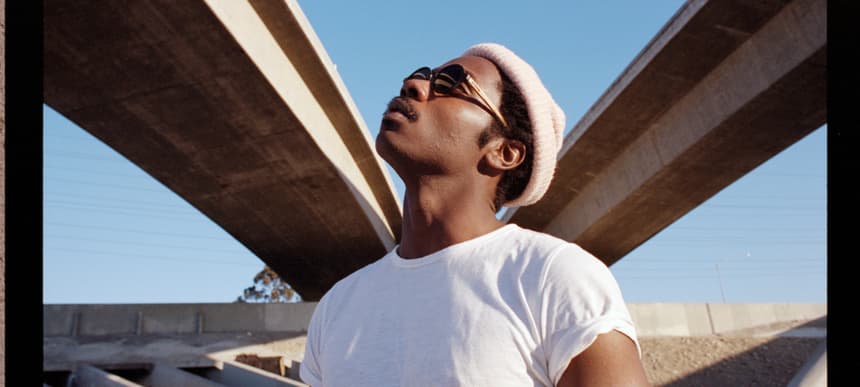 05.08.2019, Words by Felicity Martin
The 10 Best Choreographed Music Videos, according to Channel Tres
"This video has so many nuances in the dances, it could have its own study group."
Those who've been to a Channel Tres live show will have likely been blown away by the Compton-born producer and vocalist's choreography. Flanked by two backing dancers, his slick Detroit house tracks with a West Coast touch are accompanied by some seamlessly-in-sync moves. His performance is an ode to the movement that music inspires as much as the actual beats.
'Controller', Channel Tres's debut track, explored the relationship between DJ and dancer while urging the listening to get on the 'floor and move. 2019 has seen him drop a steady stream of singles which boast hypnotic, worming basslines that recall Moodymann and Theo Parrish, while 'Black Moses' (with JPEGMAFIA) is his latest: a rap cut that doesn't stray far from the shuffley deep house sound Tres has been pushing since day one. As someone whose entire ethos revolves around getting people to dance, we asked Channel Tres to run us through his favourite choreography-focused music videos and, predictably, he delivered…
1. Bobby Brown – 'Every Little Step'
"The golden era of dance videos in my mind. Bobby made room for so many of these guys now."
2. New Edition – 'If It Isn't Love'
"Another OG example of dance videos that birthed so much stuff that happened in the early 2000s."
3. Michael Jackson – 'Remember the Time'
"The GOAT – what else is there to say?!"
4. Young Gunz – 'Can't Stop, Won't Stop'
"Young Gunz were totally slept on outside of this song and video. This was a timeless records but they had a dope body of work too."
5. Webstar, Young B – 'Chicken Noodle Soup'
"Hood anthem – if this song happened today we would have the chicken noodle challenge, no question."
6. Jungle – 'Casio'
"Jungle has the best swag with these videos. 'Time' and 'Busy Earnin' all were fire too. Most unique dance videos I've seen."
7. Usher – 'U Don't Have to Call'
"Where would any of us be without Usher?"
8. Childish Gambino – 'This is America'
"This video has so many nuances in the dances, it could have its own study group. Brilliant video in every way."
9. Christine & The Queens – 'Tilted'
"I draw a lot of inspiration from Christine & the Queens. Would love to do something with them one day."
10. Missy Elliot – 'Lose Control'
"Missy is the queen. Great energy, great choreo, she always kills it."
Read: Compton is in the house: Channel Tres makes house music born from his West Coast roots
Channel Tres's single 'Black Moses (ft. JPEGMAFIA)", which topped our NEXT HYPE playlist on Friday, is out now – stream it here.