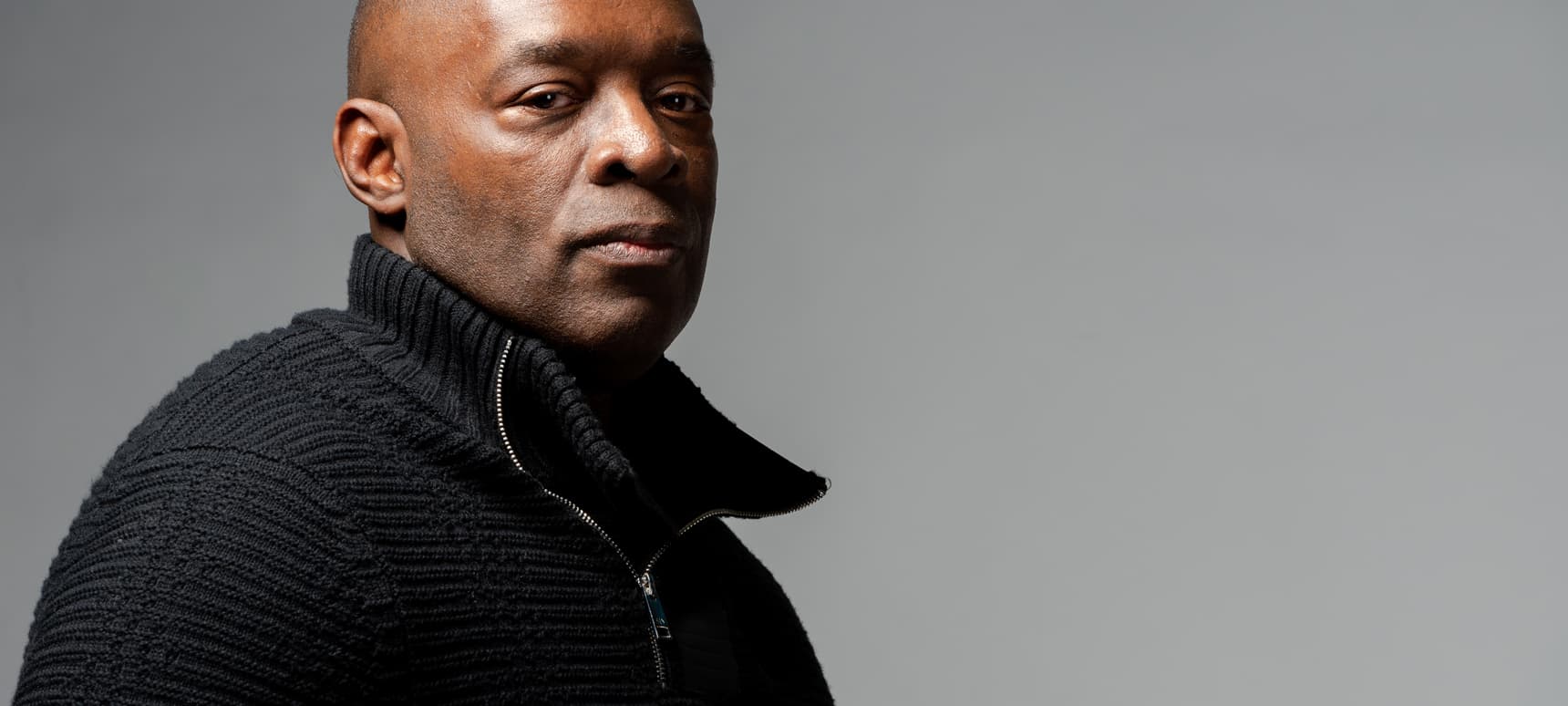 18.04.2019, Words by Felicity Martin
The 10 Best Disco Records Of All Time, according to Kevin Saunderson
"It's probably the most played, duplicated or covered track in the world..."
Though he's best known as one of the leading pioneers of Detroit techno, disco music was integral to Kevin Saunderson's formative musical years. Early trips to the Paradise Garage laid the sounds of disco within him and, though later on he came to be one of the fabled "Belleville Three" with schoolmates Juan Atkins and Derrick May (the originators of techno in the Motor City) he's carried that love of the genre with him for years.
Ahead of a house and disco set Kevin Saunderson is playing in London this Sunday, check out his picks of the best disco tunes of all time. "I grew up in New York and moved to Detroit when I was nine," Saunderson says. "I heard most of these tracks around the age of 16/17/18 via the radio in New York and when I first started to go to the Paradise Garage as I would go back every summer to visit my brothers who still lived in New York. I think I was 17 the first time I got into the Paradise Garage."
1. MFSB – 'Love Is The Message'
"It's probably the most played, duplicated or covered track in the world. There are so many different versions of this. I grew up in New York and it was just huge. People would just stop what they were doing when this record came on and it grabbed me too. When you hear this track – stop what you're doing and dance! It's a marathon record, it's long and had many different phases to it."
2. Chic – 'Everybody Dance'
"This was just was one of those tunes that made you wanna dance. The vocal was uplifting and hooky and gave you this energy, and the bassline was baaaaadddd. You just had to groove to it."
3. McFadden and Whitehead – 'Ain't No Stopping Us Now'
"This was the anthem! A real positive track that just said this is our time as people, as youths. Whatever your dreams or ambitions were, you were going to get it done. It was so motivating and was played so much in New York."
4. First Choice – 'Love Thang'
"I always remember the beginning of this record as it was very catchy. Larry Levan played it in Paradise Garage and it was my jam. When that breakdown came it was off the chain!"
5. Cerrone – 'Supernature'
"The first time I heard this was in the Paradise Garage, this was quite an eye opener in comparison to any other record during that time period. It was like it was made on a different planet, and they were onto a totally different vibe. It had this dance beat to it, and the early sounds of a synth. It was another marathon record that lasted and took you through different phases. One of my favourites. I actually ended up remixing it down the line and meeting Ceronne, which I never would have imagined in a million years was going to happen when dancing to this in the '80s."
6. Loleatta Holloway – 'Love Sensation'
"Just the perfect vocal. So powerful hearing that voice come through radio and club speakers. Another one I got to experience at the Paradise Garage and it brought so much joy to people, including myself. It's amazing what a track like this could do and how it could make you feel."
7. First Choice – 'Let No Man Put Asunder'
"This was a big record that was played in New York all the time. Another great powerful vocal. I heard it on all the mix shows and on WBLS radio. It was unique."
8. Shannon – 'Let The Music Play'
"This track was on the edge of being something outside of disco. Very catchy and very hooky. When I first started experimented with DJing it was one I played over and over."
9. Mainline – 'Black Ivory'
"This track brings back a lot of memories. I remember it played in the Paradise Garage so much. A nice groove and unique harmonies."
10. Sylvester – 'You Make Me Feel'
"Sylvester's voice was so different – he has this range that was very unique as a male vocalist at that time. Kind of reminds you of Curtis Mayfield. Also the perfect vocal to compliment that track. It really bought chills to me when I heard this record."
Kevin Saunderson plays Easter Sunday Disco Festival at the Pickle Factory in three days' time – find tickets here.