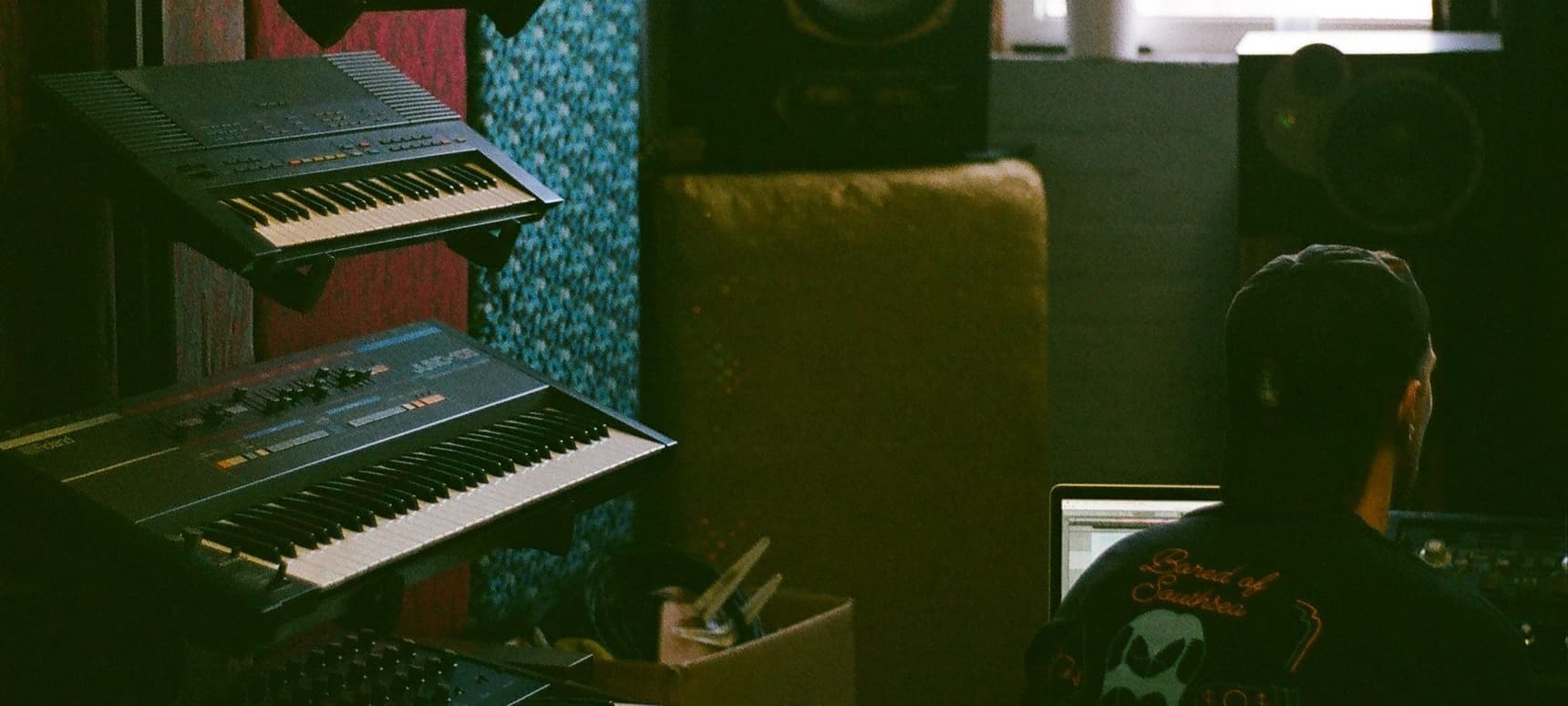 13.08.2019, Words by Felicity Martin
The 10 Best House Tracks From Peacefrog's Back Catalogue, according to Alex Virgo
"Still haven't figured out what has been sampled in this record, so if anyone can help...?"
Peacefrog Records is known for its eclectic catalogue of sounds, in the last decade releasing records by acts as diverse as José Gonzalez, Parek & Singh and Little Dragon. The '90s, however, was an era when the label spidered out into pounding techno to seminal house records, championing acts like Moodymann and Neil Landstrumm. The early days of the label reflecting the early acid house scene, utilising more than a few 303s, before diversifying into a wider array of dancefloor sounds.
South London DJ and producer Alex Virgo is a big Peacefrog fan and, following his disco-house-mining 'Can't Explain' EP, released in June via his own Pommes Frite imprint, has selected the finest house tracks from the label he admires. "Peacefrog Records for me is one of the most prominent British labels for house and techno over the '90s and '00s," he says. "There's been such a wide spectrum of dance music released by Peacefrog over the years and to me, some of my most influential artists; Moodymann, Luke Slater, Glenn Underground and Paul Johnson, to name a handful. So I've picked out my favourite house tracks from Peacefrog."
1. Paul Johnson – 'A Little Suntin Suntin' (1996)
"Paul Johnson is a personal musical hero of mine, so there was no way I wouldn't have included from the 'Feel The Music' album! 'A Little Suntin Suntin' is my personal favourite on the LP, it's got such a great groove!"
2. Moodymann – 'Stoneodenjoe' (1998)
"Released in 1998, this album has a mixed bag of styles and I love the sampling in it. 'Stoneodenjoe' has a great MPC swing to it and a real lazy feel to it. Still haven't figured out what has been sampled in this record, so if anyone can help…?"
3. Neil Landstrumm – 'She-Ra Extra Speaker Pop' (1995)
"Yeah yeah, this is technically techno but in contrast to the rest of the album which is quite a lot heavier, 'She-Ra Extra Speaker Pop' has always stood out to me because of the soulful sampling and the keys."
4. Glenn Underground – 'Cat N.A. Thy Trap' (1996)
"I'm a massive fan of Glenn Underground so again he was always going to get a mention in this list in 'Cat N.A. Thy Trap'. I think the standout part of this track is the bassline which features from start to finish and sounds amazing on a big system."
5. Underground Evolution – 'Walk On Water' (1997)
"Originally released on Ugly Music a few years before, 'Walk On Water' featured on Underground Evolution 'Primordial Passage' LP in 1999. The drums on this track really give it its energy, and that bassline cuts through so well, love it!"
6. Tim Harper – 'I Feel A Groove (Club Mix)' (1995)
"I think this is one of my favourite records from Peacefrog. I love the contrast of the B-side 'Lake Shore Drive' but the A-side 'I Feel A Groove' is a serious dancefloor weapon."
7. Stacy Kidd – 'Think Of You' (1996)
"This Steve Wonder sample is a classic, and although I do love Roy Davis Jr's 'All I Do', also on Peacefrog, I love 'Take It Easy' because of its thumping drums and the floaty pads Stacy Kidd has effortlessly incorporated."
8. Anthony Nicholson – 'Tribes Of Chant (World Dance)' (1999)
"I only found this quite recently but I enjoy playing it a lot, it's perfect for the warm-up and has a real sunshine feel to it."
9. Theo Parrish – 'Sweet Sticky' (1998)
"This for me and probably a few others is a modern classic. It's such an interesting idea that keeps evolving over seven minutes, you forget how you got there when you reach the end."
10. Wyndell Long – 'She' EP (1995)
"I recently bought this record from a friend because I really like all five tracks but the standout has to be 'Asphasia'. Everything works so well together in this track and I love the sampled drums dropping in and out throughout."
And he's given a bonus one too…
Mystic Rythem – 'Sha-Dop' (1995)
"Simplicity is always the best way sometimes and this is a great example. I love the sampled chords over this low-end-heavy beat. It properly thumps on a style."
Alex Virgo's 'Can't Explain' is out now via his own Pomme Frite imprint – purchase it here.