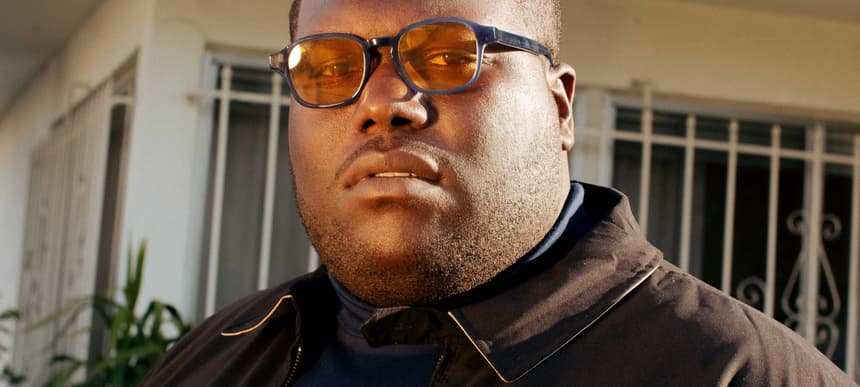 20.08.2019, Words by Felicity Martin
The 10 Best LA Songs You've Never Heard, according to AUGUST 08
"If you're a girl from LA you know this entire song...."
88rising are taking over the world. Initially a pan-Asian collective, the label, management company and content creators now boasts offices in LA and New York as well as Shanghai. One of their more recent additions to their roster is LA songwriter AUGUST 08, an artist who's previously penned for the likes of DJ Khaled, Justin Bieber and Lil Wayne, and is now stepping out as a solo artist in his own right.
Formerly an elusive character, AUGUST 08's latest offering is 'Happy Endings with an Asterisk', a six-tracked EP that finds collaborations with Duckwrth, GoldLink and Smino among others, channelled through August Grant's polished, melancholic R&B-meets-pop sound. As someone who's been based out of Los Angeles for some time, AUGUST 08 guides us through the biggest bangers that have originated from that part of the world, with a focus on the Pacific Coast trend of jerkin' and the music that has soundtracked the energised form of street dance.
1. AV LMKR – 'Run Me My Money'
"A legendary rapper from Compton, next in line after YG in LA. Never got his shine. Still an LA anthem. Cash Doll popped off off the same beat."
2. Vixen Ent – 'I Need That'
"City Girls before City Girls. If you're a girl from LA you know this entire song."
3. Jinc Ent – 'Bad Chick Alert'
"Legendary jerk crew. Made a few songs with Hodgy Beats and YG. This was their song of the summer at the time."
4. YG – 'She a Model'
"Before YG was an international superstar, he was a Compton/Paramount rapper. The known King of the Jerk movement. Nobody was bigger than YG in the movement."
5. Red Duce – 'Roller Coaster'
"This shit is so hard! And he was the first person I saw with half hair red and half black…"
6. YT – 'Call Me Daddy'
"It was just a hood hit!"
7. YG x Ty Dolla $ign – 'Relax'
"The sex song of the last ten years. If this came on you were getting a lap dance…"
8. Freshboyz – 'iROCK Skinnies'
"Yeeee! I went to high school with these guys and they had a hit in high school and it was so fire!"
9. Cold Flamez – 'Miss Me Kiss Me'
"Legendary Long Beach song. They were like the N*E*R*D of the jerk movement."
10. YG – 'I'm Still Poppin'
AUGUST 08's 'Happy Endings with an Asterisk' EP is out now – stream/download it here.