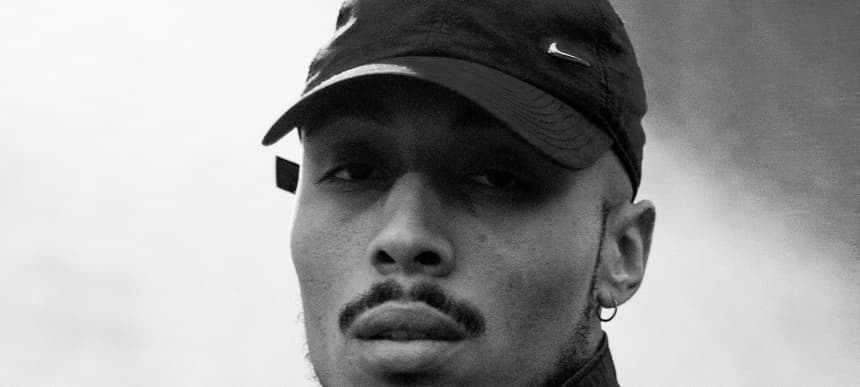 09.08.2019, Words by Felicity Martin
The 10 Best Lord of the Mics Bars, according to Reece West
Today's a day that grime fans have been awaiting for some time: the release of the latest edition of Lord of the Mics, after a fair amount of teasing. Now in its eighth incarnation, and surpassing 15 years of age, the Jammer-and-Ratty-founded series is famed for its entertaining, often salacious, bars slung between grime MCs hungry for the win.
Along with our DMY Recordings-signed Yizzy, North London's Reece West is someone who has taken part in the series's eighth edition. The MC recently announced his 'RIP' EP, a seven-track release that promises to be a departure from his previous sound, as he announced it with the line 'RIP the Reece West u knew'. While we wait for the record to drop, Reece West has shared with us the finest LOTM bars to date: from Skepta and Devilman's infamous clash right up to West's own sparring with F.O.S, read on below to uncover some of the best bars from Lord of the Mics' colourful history.
1. LOTM1: Footsie v Scratchy
It's not D A T / I'll bang you in the head with the B A T!
"Footsie and Scratchy will always be one of my favourite clashes and I feel like that moment on the stairs where Scratchy goes ham and Footsie comes after rapping those lyrics will always be a massive moment in grime and LOTM history."
2. LOTM1: Wiley vs Kano
Wait Kane lemme see if you're real or fake Kane / Wait Kane lemme see if you move weight Kane / I pop your girlfriend's cherry Kane!
"Wiley and Kano: arguably two of the biggest MCs in grime if not the biggest alongside Skepta and two of my favourite artists that have had a big influence on my career, but down to songs of Kano and the way he's always been a complete artist and Wiley for consistency."
3. LOTM3: J1 vs Merky Ace
Jump on mic and can't get 1 wheel? I don't even know how that feels… BEEP smash man's head off the wheel!
"Merky Ace and J1 was one of my favourite clashes I watched growing up. Merky Ace I feel has had a big influence on the generations coming through and that was a pinnacle moment in grime and his career."
4. LOTM4: Blay Vision vs Fangol
Back to your hairline looking like mac Ds M, you need Miracle-Gro my friend / Imagine the guy in the barbers: 'Gimmie 1 level but leave the front hair' That's DEAD! (Take your hat off it's mad)
"Blay is one of my favourite MCs and it's been a pleasure to link up in North London and work with him and I feel like as a producer he's come on Blay."
5. LOTM4: Depzman vs Kdot
I'll leave you pissed like, say your girlfriend wants a photo, anyway I'd be like no hoe / You best just stay with your man, my mans looking like sumo wrestler it's best you stayed in Japan
"RIP Depzman, possibly one of the most talented young MCs coming through in the game and I feel if he was still around he'd be no doubt be at the top through greatness and epic moves."
6. LOTM3: Kozzie vs Sox
I ain't scared any clash, who's this wannabe-looking Benny Banks, say you got a buff chick? But her belly hangs
"Sox is like a crazy talented MC that's had a huge influence on the generation coming through as an MC and the clash with Kozzie was a crazy moment in grime and both of them clashing twice and the video Kozzie did getting Jaykae and Sox to dress up was crazy."
7. LOTM7: RD vs Statz
Wait I ain't done yet… I ain't told you to suck your mum yet! Just got spun
"RD is a good friend and crazy talented MC who doesn't get all of the plaudits he deserves. He's massively underrated: that clash with Stax and that moment where he dropped that lyric will go down in Lord of the Mics history."
8. LOTM6: Big H vs P Money
AK rifle get man gassed, front door kicked off window smashed, run up in the crib leave the window smashed, who's this prick that Ghetts didn't clash?'
"Big H and P Money was one of the top five clashes in grime! For entertainment purposes and lyrical side from P Money and the flow from H and the confidence of both MCs regardless of the clash going the way it did was just massively entertaining."
9. LOTM2: Skepta vs Devilman
I ain't scared of D E velopment D E velopment ain't in the mafia!
"Skepta and Devilman is the clash in Lord Of The Mics history next to Kano and Wiley. Skepta's just gone on leaps and bounds and it shows how inspirational Lord Of The Mics can be, how massive the platform can be and where it can take you."
10. LOTM8: Reece West v F.O.S
Like bars I laid my bed / Old school T-Mobile where's my cred / No phones in freestyles my man said, Got ears to the ground I heard what he said / Made strides through the map like I'm red dead / Shell like crabs on ocean beds and secure the bag fos staves on dregs / Raising toasts he's serving bread
"I had to include myself in this and definitely feel like my clash with F.O.S will be one to remember and hold tight Lord Of The Mics, Ratty and everyone involved. Growing up watching Lord Of The Mics, listening to the tapes and watching all my favourite rappers massively inspired me in a major way. To be on the platform fills me with great pride after growing up on grime and I'm just wanting to use the platform to keep moving on and leave some bones. And there's no rush on greatness."
Stream/download LOTM 8 here, or order on DVD here.