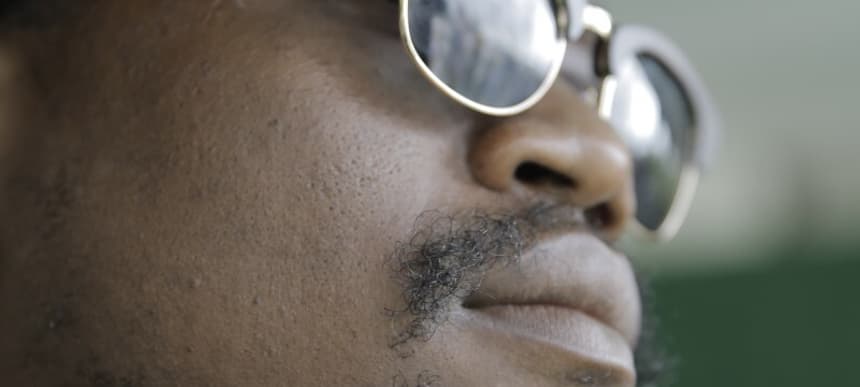 28.03.2017, Words by dummymag
10 Best New Jamaican Artists according to Var
Here in the UK, we're pretty well acquainted with Jamaica's musical legacy. From reggae to dancehall, the Caribbean island's music has long influenced the musical make-up of the British isles. A new compilation, however, is putting that legacy in a different light: on Soul of Jamaica, France's Chapter Two label realise the second edition of their Inna De Yard series, where Jamaica's leading lights — from the rocksteady and roots legends of the '60s to the new generation — perform reggae classics in a leafy hilltop studio outside Kingston. Recording them on acoustic instruments, it puts an emphasis on the melodic, soulful core of those classic compositions. Following the record's release, we've tapped up Var — one of the new generation on the comp — to guide us through his picks of the new artists coming out of his homeland.

Samory-i
Var: "Easily one of the best vocals you will hear on the island, Samory-i is indeed the voice of this new generation of singers and players of instruments in my humble view. Samory is the real deal."
Derajah
"Fire in his lyrics, fire in his voice, fire in his soul. Derajah music is from a place of purity and I felt that."
Uprising Roots Band
"Straight life music. This brethren music is a healing and the message will stand the test of time."
Ranoy
"Ranoy music is love and most people know him as a popular guitarist in Jamaica but the brethren can sing, and write very well, smooth soulful vocals."
Xana Romeo
"Her music speaks life and it's good to see her representing for Rastafari and the female balance of the music. Look out for Xana."
Micah Shemiah
"Micah have the voice, and the message, on a different level. Super talent and on a true and dedicated brethren to his music."
A-Game
"Dancehall mix with everything. Very pop artist in my humble view that have Fyah in his lyrics when you hear it you can feel it, positive vibes this brethren bring to dancehall."
Jahmiel
"Love this brethren music. It's hardcore dancehall but have a positive vibration and trust me the brethren have style. You get and message and you can dance lol. I love dancehall lol."
Koro Fyah
"Love Koro Fyah style smooth style mix with rap and reggae and everything and is music have a positive vibration."
Hempress Sativa
"She is a female advocate for the use of marijuana and again here music is life teachings, also a talent singer that have a style that is fresh with roots and hip hop vibrations so yeah I love her music."
Watch the documentary about the project below:
'Soul of Jamaica' is out now.