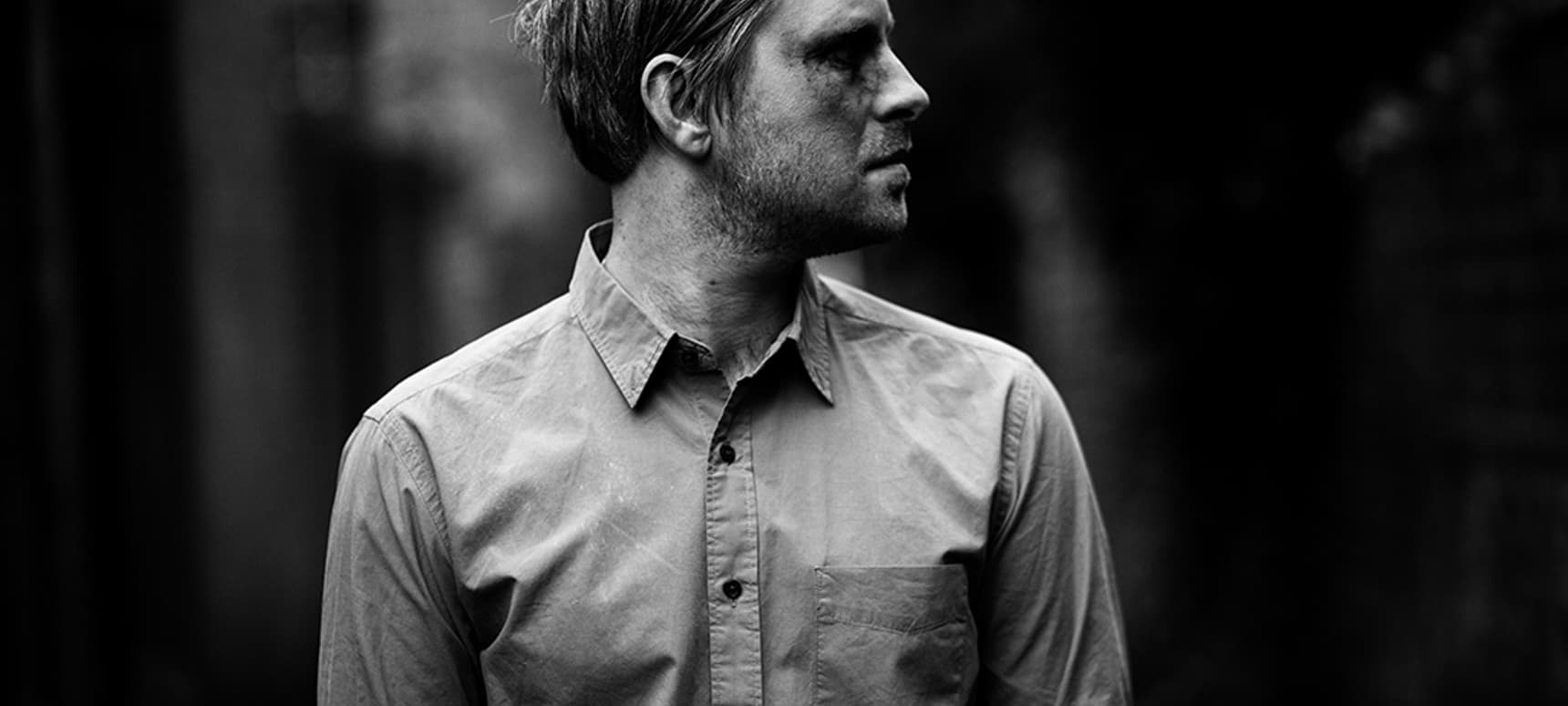 27.02.2017, Words by dummymag
10 Best Psychedelic Drone tracks according to Blanck Mass
Blanck Mass is the 'side project' of Fuck Buttons' John Power but on the eve of the release of his third album in this guise – 'World Eater', it's clear that Blanck Mass is more than just a way of Power passing the time in between Fuck Buttons commitments.
Power: "World Eater is a reference to both the inner beast inside human beings that when grouped en-masse stops us from moving forward towards good, and a reference to human beings themselves and their place on the planet. The beast is highly territorial and violent. It is very clear to me that the beast remains an ever-growing presence and threat. We have to understand and control the beast before we turn the world inside out and destroy it." Basically he's not messing about.
The record itself is a sonic trip through an industrial landscape that is sometimes heavy and clubby but is rooted in dark ambient soundscapes and soundtracks to films that don't exist – a bit like the sound of modern life itself.
Terry Riley – Poppy Nogood and the Phantom Band
The 'not as widely celebrated' second track on 'A Rainbow In Curved Air' from 1969. The first and title track has a positive, cloud-like quality. 'Poppy' sits more in a paranoid space. The movement is there, but is unsettled.
Stars of the Lid – Requiem for Dying Mothers Pt. 1
I'm a huge fan of Stars of the Lid, and 'Tired Sounds…' is my favourite release of their's by a stretch. The minimal strings in 'R.F.D.M Pt. 1' dance and tumble across each other with a very human lack of precision.
Brian Eno – An Ending
One of the most beautiful pieces of ambient music ever made. Every single note has huge meaning. It's warm, honest, peaceful and optimistic.
Popul Vuh – Nachts: Schnee (Mika Vainio Remix)
The Popul Vuh 'Cobra Verde' OST is amazing on its own, but this remix is part of a split that Mego put out with one P.V track remixed by Haswell & Hecker and also this amazing remix by Mika Vainio. It's lush and sweeping, through a scattered lens.
William Basinski – Melancholia, 'Unnamed #1'
The loops on 'Melancholia' don't perhaps deal with a physical degradation in the same way that they do with his series of disintegrations loops, but they do however deal with an emotional degradation which is just as, if not, more affecting. These loops are very sad and highly affecting.
Colin Potter – Rooftops
I'm a big fan of Nurse With Wound and also really fond of what Colin Potter does on his own. This is originally from his 1982 'A Gain' cassette and is a beautiful synth workout using restricted components which has an unusually hopeful tone and a positive outlook.
Ashra – Deep Distance
From the 'New Age of Earth' LP from 1977. Another notable mention here might be Manuel Gottsching's 'E2-E4' as it was the main source of inspiration from my release last year 'D7-D5'. I feel compelled to include Deep Distance here though as it has been a longstanding favourite of mine. To me, this paints a picture of the sun's first rays of morning.
Eliane Radigue – Kyema
This minimal and slowly unfolding electronic piece from 1992 is highly meditative. It's an hour long and drew inspiration from the six states described in the Tibetan Book of the Dead 'Bardo Todol'; Birth, Dream, Contemplation, Death, Clear Light and Becoming.
Bernard Parmegiani – Conjugaison du Timbre
'De Natura Sonorum' was reissued on Mego in 2013, the year the french Experimental composer died, roughly 40 years after its initial release. 'Conjugaison du timbre' is a highly unsettling Baritone sax experimentation.
Earth – Seven Angels
There's been a lot of stuff that came out since 'Earth 2: Special Low Frequency Version' was released in 1993 that uses a very similar template but doesn't quite hit the spot for me in the same way that this does. This is just amazing.
Blanck Mass 'World Eater' is released 3rd March on Sacred Bones