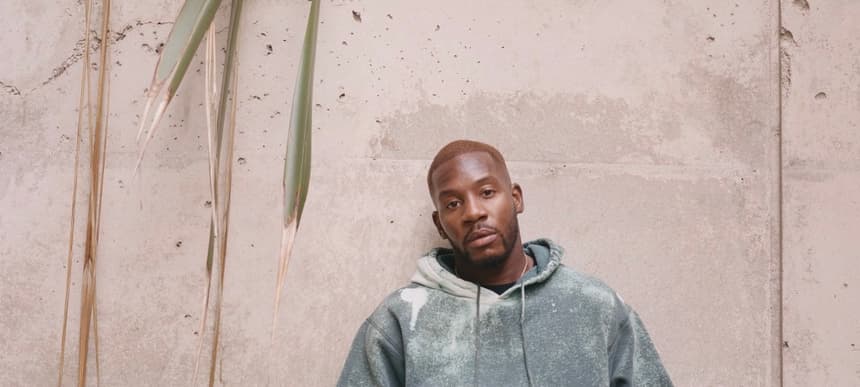 25.03.2020, Words by Felicity Martin
The 10 Best Rihanna Album Cuts, according to Ragz Originale
"A few respected mates of mine may laugh at me for loving this song... but I stand by it!"
If you didn't think you could love Rihanna any more, then wait until you find out her foundation just donated $5 million to food banks to fight COVID-19. The Barbadian megastar is one of the most widely-loved and, let's face it, coolest, musicians on the planet, laying down a new blueprint for pop artists to follow.
Like us, North London's Ragz Originale is a Ri-Ri stan. The rapper, producer and Ivor Novello nominee has worked with the likes of Skepta (he produced the beat for 'Shutdown' – an apt track for our current coronavirus situation), Giggs and Dej Loaf, before coming to step into the spotlight with bar-setting releases like 2018 album 'Nature'. His own music fuses R&B, rap and alternative electronics into something as wide-ranging as Rihanna's own discography, with tracks like '4am' enjoying their own cult success. With his 'txt ur ex' EP out now, you can stay updated on Ragz's movements by hitting up the x-hotline on 07568147356.
1. 'Get It Over With'
"My favourite Rihanna song ever. Magical. Didn't deserve to be a single, it's for us album nerds to cherish! I don't have many words to explain how great this is to me, all I know is I'm blown away every time I press play!"
2. 'James Joint'
"This is my second favourite, I love how short and sweet it is. It keeps you on that replay button. This song is the reason I make short songs. It was written with James Fauntleroy, a regular Ri collaborator. It's danger when ever this tag team happens."
3. 'Cold Case Love'
"One of the most vulnerable approaches I've ever heard Ri on, very sweet indeed. We all know Ri to be quite the bad gyal but in this song in particular, her honesty really shines through. This is rare for Ri…"
4. 'Love Without Tragedy / Mother Mary'
"These songs had to be made on the same day, lovely Madonna vibes here. For anyone listening, this is how to make timeless music, without it sounding dated. This will play at my deathbed."
5. 'Loveeeeeee Song'
"This one grew on me, I didn't want to like it at first because everyone else did… Yes, I'm that guy! Future has been a master of hooks for some time but I love how they complement each other back to back, you get the best of both worlds."
6. 'Sex With Me'
"This was an album fave, then became a radio single in the end because it should have always been! I haven't played it since that happened though. It's cute whenever this plays in the club and you get to witness the ratchet side come out of all the pretty ladies. Party starter, this is!"
7. 'American Oxygen'
"Slipped through the cracks because people have no taste, but I have taste so I stan on everyone's behalf… I'm not sure why this song didn't get more coverage, maybe they weren't sure of the direction!"
8. 'No Love Allowed'
"Real gangsta Selenki Riddim this one… I love it when she gets in this bag and we all love Ri for how well she represents her Caribbean culture, this is one of many songs that touch on that."
9. 'Te Amo'
"A few respected mates of mine may laugh at me for loving this song… but I stand by it… Pet peeve right here!"
10. 'Cry'
"Real real early Ri before the heavy heavy profile. From when I heard this song I knew big things were coming for her. She sounds so raw and hungry here!"
Watch the video for Ragz Originale's 'Jennifer':