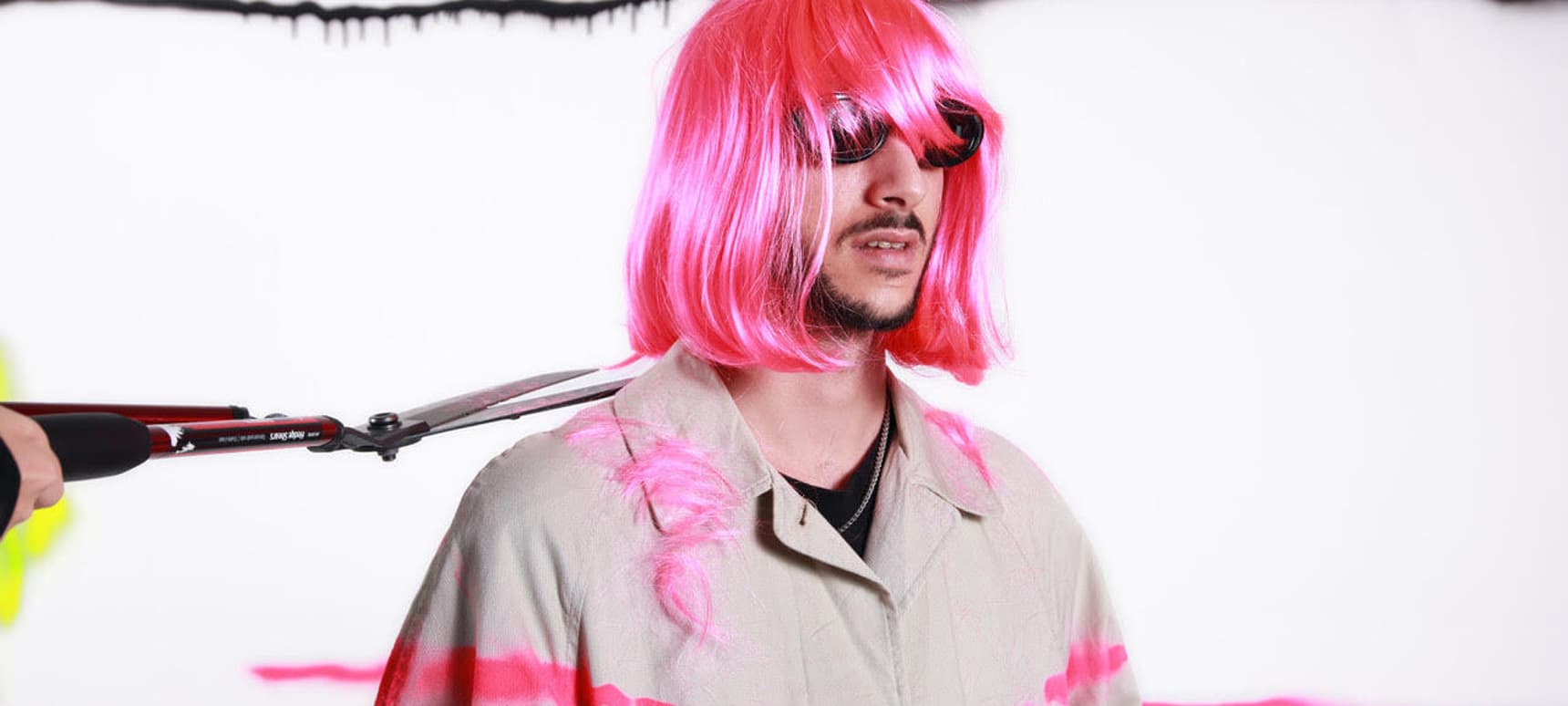 19.02.2019, Words by Felicity Martin
The 10 Best Skate Videos, according to Shlohmo
The Wedidit boss runs us through the best raw, grainy skateboarding videos of his youth...
Like many teenagers growing up in the '90s/early '00s, Shlohmo got his early kicks from punk music and skating. The Wedidit boss, real name Henry Laufer, grew up in LA and gained much of his musical education through skate videos – the grainy, DIY aesthetic and raw sounds coming to make an indelible imprint on his own work. The VHS skate tapes he collected for repeat viewing got him hooked on rap music and beat-led stuff, becoming his entry point into artists like Amon Tobin, DJ Shadow and Flying Lotus.
On the brink of dropping his first album in four years, 'The End', via Friends of Friends/Wedidit, Shlohmo explains that the LP is "vaguely about the end of the world, but from the viewpoint of smoking on the couch during the extinction event. Reading a nice book while the meteor hits. The fake peace of insularity during chaos." On the apocalypse-themed album, which arrives next month, he's used toy drum machines, a Korg Monotron delay and Teenage Engineering's Pocket Operators to manufacture distorted sounds. Below, Shlohmo lists the ten skateboarding videos that have bled into his work and continue to make an impression on his sound.
1. éS – Menikmati (2000)
"This was the first skate video I ever owned. The soundtrack introduced me to Amon Tobin and all this other music I wouldn't have heard at that time otherwise. That's what was so good about skate videos in general, it would just put you on to the best music from like every genre. I'd always pause the VHS tape at the end and write down the songs and artists and then bring the list to the record store and try and find the CDs."
2. Baker – Baker 3 (2005)
"Baker was my favourite shit growing up. This video was like the pinnacle of that for me lol. Erik Ellington's part always stuck with me, and I just remember being blown the fuck away by Antwuan Dixon. Always loved how dgaf (don't give a fuck) the brand was and how that came off in the print ads and the video editing. Definitely where a lot of the inspiration comes from for Wedidit."
3. Transworld – Chomp On This (2002)
"Skate videos always had the best b-roll shit in between parts and this felt like they made an entire video out of those moments. It was genius. I think I can quote Giovanni Reda's entire part verbatim."
4. Birdhouse – The End – 1999
"Still one of the wildest videos ever made. Heath Kirchart and Jeremy Klein taking the van down el toro with a lit fire on the dashboard. Skating the giant blockbuster sign. Lighting themselves on fire and jumping off the pier. My album title is definitely in part an homage to this vid."
5. Enjoi – Bag of Suck (2006)
"Jerry Hsu and Louie Barletta were always some of my favourite skaters to watch. The music throughout is great too. Louie has Rod Stewart's 'Young Turks' for his part music and Jerry had this Sonic Youth cover of a Carpenters song that I love so much. The skating mascots scene is great too."
6. Emerica – This is Skateboarding (2003)
"This came out when I was 13 and I was super obsessed with it lol. Pretty much every part is fuckin' iconic and Jon Miner's filmmaking felt important for the time, super artful and deliberate."
7. Girl – Yeah Right (2003)
"This is probably on everybody's list of favourite skate vids. I think this was the first skate video Spike Jonze had done since Video Days. Lots of iconic scenes. They like painted a bunch of boards neon green, filmed a bunch of shit with them and then green screened them out so it looks like everybody's just floating. The whole thing is wild. And of course the Owen Wilson cameo."
8. Blind – Video Days (1991)
"This video is kinda like a prerequisite for skating. Mark Gonzales' part is pretty historic I think his part really changed the way people started skating. He just looked so fuckin' cool and relaxed you just want to watch him push around. And the John Coltrane song is perfect."
9. Transworld – A Time To Shine (2006)
"This was the first time I saw Dylan Reider skate and he pretty much immediately became one of my favourite skaters. So much style always."
10. Epicly Later'd – Antwuan Dixon (2011)
"Not necessarily a skate video but probably some of the best skateboarding related content that exists."
Listen to Shlohmo's album title cut, 'The End':
Shlohmo's 'The End' is released via Friends of Friends Music/Wedidit on March 22nd 2019.