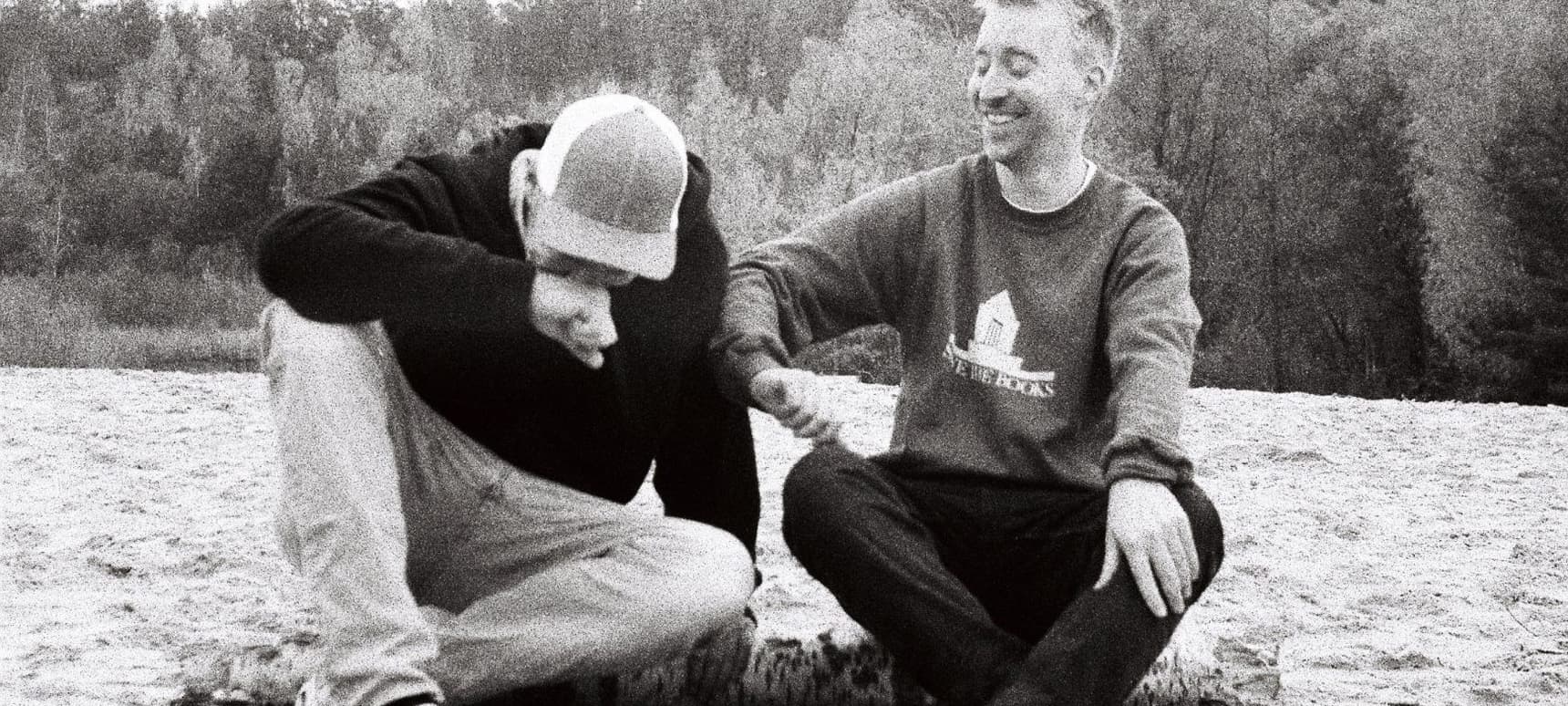 05.02.2020, Words by Felicity Martin
The 10 Best Soundtracks From 1980s/'90s Games, according to Session Victim
"In fact, it could totally rock a certain kind of dancefloor today..."
The German production duo of Hauke Freer and Matthias Reiling aka Session Victim have a love of the vintage, whether it be dusty, long-forgotten vinyl or '90s computer games. Their 'Needledrop' LP, forthcoming this March on Night Time Stories, sees the pair delve into sounds from jazz and soul to '90s hip-hop, packaged with the irresistible, organic groove that's followed their sound across four albums.
Their latest video for 'Made Me Fly' was created by animator Mike Scott and narrates a digitised love story that visually references '80s and '90s point and click adventure games. With this in mind, we asked the pair to elaborate on their favourite computer game soundtracks from the 1980s and '90s, knowing they'd have some interesting selections to make. Read on below for the OSTs that have impacted Freer & Reilings' sound as it stands today.
1. The Dig (1995)
"The project leader of this sci-fi adventure game, Sean Clark, called the spaced out, classical ambient soundtrack by Michael Land 'crucial' in developing the game's overall mood. Composed by Land on a Kurzweil K2000 synthesiser, it is full of lush pads, atmospheric textures and works as an album on its own just as much as the game score that it is."
2. Hybris (1989)
"There's not a lot of songs in this vertically scrolling shooter, but damn, it's up there with the very best. In fact, it could totally rock a certain kind of dancefloor today. The standout tune has got to be the 'in game music', a simply mind-blowing showcase of Commodore 'Tracker' music. After finding out that a certain Paul van der Valk was responsible for this, we tried to track him down and talked to at least two wrong Paul van der Valk's on Facebook in the attempt. Paul, if you're reading this, please get in touch!"
3. Last Ninja 2 (1988)
"Electro-tinged and quite dark, this game score by British producer Matt Gray pulled everything from the Commodore C64's SID sound chip. Favourite titles would be the intro and 'The Mansion'. Gray also released a bunch of house and rave records in the early '90s, two of which got edited by Gerd Janson and re-released on TSUBA records in 2018."
4. Dune 2 (1992)
"I remember spending hours and hours in front of this game that would eventually spawn the super successful Command & Conquer series. Especially the versatile percussion programming and effective noise textures have lost none of their charm when listening today."
5. Ecco the Dolphin (1992)
"The stunningly beautiful music for this Sega classic was written by Magyari András and Brian Coburn and is an absolute joy to listen to from beginning to end. Luckily someone pressed this on vinyl a few years ago, so there's no need to keep the Mega Drive around."
6. The Chaos Engine (1993)
"A fun game with an amazing score composed by the now-deceased Richard Joseph, who was responsible for a bunch of great game soundtracks. This is one of his finest works, lots of tracks and too many good ones to name a standout."
7. It Came from the Desert (1989)
"This apocalyptic Amiga 500 action-adventure, that sees gigantic mutated ants terrorising California owes a lot of its scary atmosphere to the creepy, lo fi soundscape by Ken Melville. Lots of good memories connected with this one."
8. Full Throttle (1995)
"A lot of things are great about this game, the mood of the whole outlaw biker setting, the brilliant voice acting (starring Mark Hamill as the villain Adrian Ripburger) and most certainly it's slightly psychedelic, western, desert rock-like soundtrack, written by Peter McConnell and the Gone Jackals. For us it's more about the actual score than the band's included songs though."
9. Monkey Island (1990)
"Somewhere in the Caribbean… My, probably everybody's favourite Lucas Arts, no, actually, Lucasfilm Games Adventure – how good is the opening track! I remember playing this during 4th grade and exchanging tips with friends at school on how to solve the riddles."
10. Syndicate (1993)
"Russell Shaw's sparse, monotonous sound fits the dystopian vibe of this real time tactical game perfectly. Very repetitive, it had and still has a lasting burn in. A really hard a game too, I spent days and weeks on it. "Ausgewählt""
Watch Session Victim's video for 'Made Me Fly':