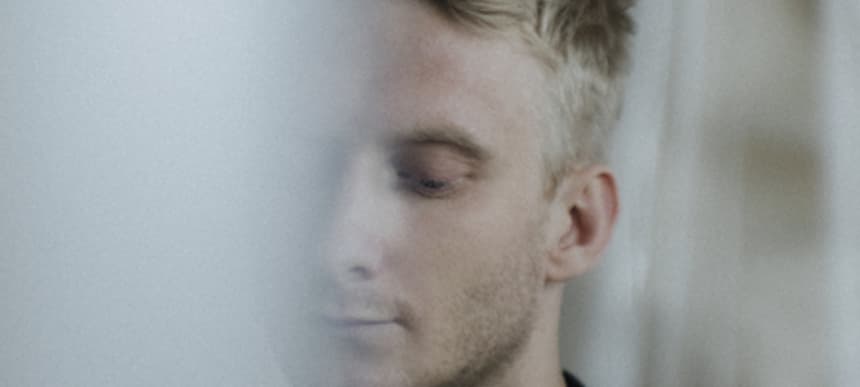 16.07.2019, Words by Felicity Martin
The 10 Best Tech-Haus Whippers, according to Seb Wildblood
Ahead of his debut album dropping, Seb Wildblood shares his all-time favourite tech-house cuts...
One of the most ubiquitous figures on the UK underground dance scene, Seb Wildblood heads up celebrated imprints Church, Coastal Haze and all my thoughts. An incredibly prolific figure as a result, the South London DJ/producer is gearing up to release his highly-anticipated debut album, following up last year's 'Grab The Wheel' EP.
Designed to explore Wildblood's changing relationship with the dancefloor as well as "moments of evolution and experience" over the past two years, 'sketches of transition' encompasses deeper forms of dance music, from ambient to deep house to broken beat. As someone who has enjoyed a continued relationship with the 'floor, he's taking us through some of his favourite 4×4-focused cuts (or, in Wildblood speak, "whippers") in the realm of tech-house.
1. Unknown Artist – 'Out of Sight'
"I met Til, one of the guys behind this label, in London during the summer of '14 – he was here for a year or so, as far as his CV reads he interned at Church during this time, although all I can say is there wasn't much work being done. Fast forward five years and we meet again in Berlin, start sharing music and it turns out he runs this real nice label called Trafo. TIP!"
2. Elise – 'Seropram (Forest Drive West Remix)'
"Elise is a super dope DJ and producer who released a super dope EP late last year on Man Band, big fan of the whole thing but I've been reaching for this one a lot lately… big into Forest Drive West too."
3. Escape Artist – '12 Signs Of Life'
"I ran into 'Escape Artist' during my first Aus tour – lovely dude who makes lovely music. This track has so much energy and has been a constant in my sets for the last few months."
4. Oni Ayun – 'A'
"This is the A side to 'the' 'Oni Ayun' track, feel like it's slept on a little. I find it incredibly hypnotic and love the progression, very trippy."
5. Amrint Keen – 'Transient Loss Of Response'
"Emotional banger material, new genre = breaktech."
6. Prunk – 'Pacific'
"This one has a real '00s vibe, yep that's exactly it. Picture yourself at Cafe Del Mar, sipping a cool one. It actually came very recently which surprised me…"
7. Desert Sound Colony – 'Glixen ft. Baby Rollen'
"One of my favourite producers of the moment. When in doubt fish out some Desert Sound Colony."
8. Tiger Skin – 'Sliver'
"Super solid boat party fodder, this one grooves hard. Where are my trunks?!"
9. Tom VR – 'Feathers'
"I've been working closely with Tom for the last couple years, he's one of the most slept on producers I work with, this is one of my favourite tracks of his. Also, check back for an album at the end of the year ;~)"
10. Adiel & Donato Dozzy – 'Cavallina'
"Dope drum programming. It's been finding its way into many of my sets over the summer, equally suited to a small basement/big tent."
And even though it's cheating, he's given one bonus track…
Fruit – 'Drømmeland'
"Not strictly 'tech haus' but this one came out on Coastal Haze a couple of months back – very happy with how it turned out. We did a release party in Copenhagen at Jolene which if you've never been is well worth checking out, beautiful vibe, beautiful people."
Listen to 'Small Talk' from Seb Wildblood's forthcoming LP:
Seb Wildblood's debut album 'sketches of transition' is out on July 26th 2019 via all my thoughts.