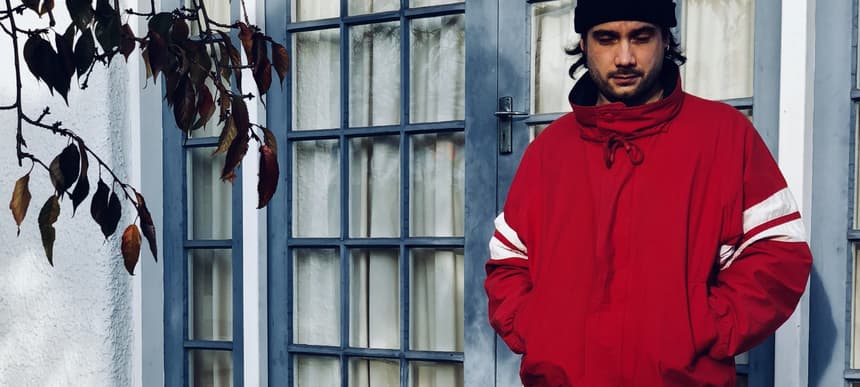 22.05.2019, Words by Felicity Martin
The 10 Best Three 6 Mafia Tracks, according to Kamandi
"Every time I eat prawns I think of that line 'we eat so many shrimp' and I feel like the man"
Hailing from Christchurch, New Zealand, Kamandi's production sounds can be slotted in somewhere in the midst of George Fitzgerald, Bicep and Four Tet. It's something of a surprise, then, to think that he's been tapped up by a wealth of hip-hop royalty, from Chance The Rapper to Riff Raff to Waka Flocka Flame, for production. Though Kamandi himself is from the southern hemisphere, much of his sound is rooted in the beat-scene of LA and the bass of the UK, with the multi-talented artist cementing the notion that these days genres can easily traverse geographical borders.
Another highly-coveted collaboration that Kamandi's been able to add to his CV is that of Tennessee crunk outfit Three 6 Mafia, who he's a huge fan of – producing 'Mischief', a track that featured the group's DJ Paul as well as Azizi Gibson. Following this, and ahead of his forthcoming album 'Voices', the beatmaker has shared his ten favourite cuts that the sizzurp-loving group – and its varying members – have gifted the world.
1. Three 6 Mafia – 'Sippin' On Some Syrup'
"It's the most obvious choice, but this is definitely the anthem for a reason. It just sounds good. I don't condone opiates but this song goes hard. It's one that if you have it playing in your headphones while you're walking around, you'll start walking that little bit cooler. Every time I eat prawns I think of that line 'we eat so many shrimp' and I feel like the man. I can't remember if DJ Screw officially chopped and screwed it (he probably did) but if it's a little later in the evening, then I'm searching out those dodgy YouTube slowed and throwed versions."
2. Three 6 Mafia – 'Now I'm High, Really High'
"I think this might be the first Three 6 song I ever heard. I'm pretty sure I got shown it by my cousin. I remember hearing this and thinking about how raw the production was and how Lord Infamous's part on it was so different to anything I was into at the time. Honestly, it took me a few listens to get it, but when I got it, there was nothing better for a long time."
3. Three 6 Mafia – 'Smoked Out, Loced Out'
"This is a good example of how influential Three 6 was. The hook and the beat in this have the sound of a whole lot of songs that followed from other big time artists, and it's still heard everywhere."
4. DJ Paul & Lord Infamous – 'Paul Wit Da 45'
"I like how this is a rap song without even having a verse. It's just this tough, rolling beat with lots of heavy quotes repeating all through it. This song gets me hyped up every time."
5. DJ Paul & Lord Infamous – '1000 Blunts'
"This and the whole 'Come With Me To Hell (part 1)' tape is important. It has that signature rough tape recording sound and an icy repeating vocal hook sample. This song represents that real Three 6 sound."
6. DJ Paul ft. Lord Infamous & Crunchy Black – 'Twist It, Hit It, Lite It'
"I always liked the Isley Brothers and the 'Summer Breeze' sample sounds perfectly imperfect on this track. You could maybe call this one of the more 'feelgood' classic Three 6 records. I wanted to make sure I got an exclusively DJ Paul selection in this list because it seems like he really pioneered the whole Three 6 sound with his brother (Lord Infamous). When I was lucky enough to work with him I also found out he's a really humble and nice guy."
7. DJ Paul & Juicy J – 'Playa Hatas'
"The beat in this is so crazy. I can't remember off the top of my head what song the sample is from, but the way this whole song dresses up that sample sounds really good in that rough DJ Paul way. All of the DJ Paul & Juicy J tapes had those extra tasty sample chops. It's a shame that these two don't really work together now but I'm sure they have their reasons."
8. Three 6 Mafia – 'Stay Fly'
"At the time, this one was almost like a guilty pleasure. It was a Three 6 pop record and it's definitely a nostalgic one. The beat reminds me of old Cam'ron/Dipset, which probably makes sense because that would have been the big sound around the time that this dropped."
9. Gangsta Boo – 'They Don't Love Me'
"Technically Gangsta Boo had left the Three 6 by this album but she still represents Three 6 all over the album 'Mafiiiya-ya'. She has those full energy hooks. This song is pretty motivating to do your thing."
10. Project Pat – 'Take Da Charge'
"I don't think this list could be complete without a Project Pat track. I've chosen this one because the whole song is smooth and goes down well, but honestly there's a whole lot of Project Pat tracks that could just as easily made this list."
Listen to Kamandi's latest track, 'Anyway Friday':
Kamandi's 'Voices' album drops on July 12th 2019.