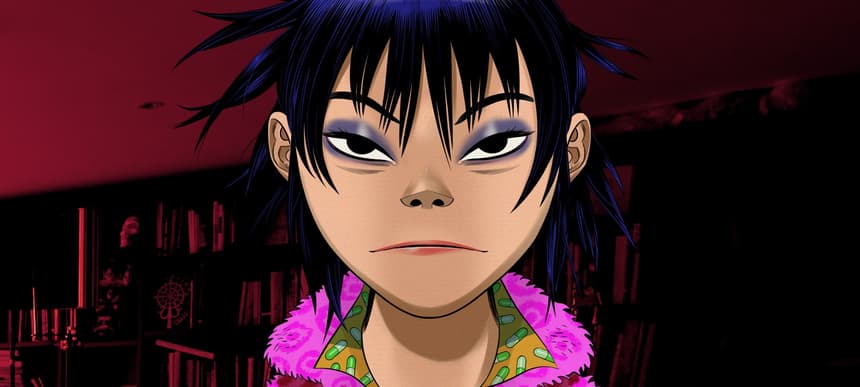 03.07.2020, Words by Felicity Martin
The 10 Best Tracks To Get Your Head Right, according to Noodle
The Gorillaz guitarist picks out ten musical offerings to soothe your mind...
The last few months have, for want of a better word, been a bit strange – with a global anti-inequality fight occurring in the midst of a pandemic. Urging their fans to 'Be the change', Gorillaz reacted by putting out a statement on their socials, writing: "It's time to be the change and play an active part in the fight for justice and equality … Listen. Learn. Take action."
The virtual four-piece band have been busy of late delivering their Song Machine concept, a series of convention-breaking episodes with gold-standard collaborators (watch the latest with Octavian here), while also releasing a new collaboration with Tony Allen and Skepta, 'How Far?' Lead guitarist Noodle has put together the below list of tracks to listen to "during these unprecedented times" – a philosophical selection to help keep your mind at ease.
1. Yseult – 'Corps'
"She bares her soul. Alone with a piano talking about skin. Skin; what does that word mean to us now?"
2. Little Simz – 'might bang, might not'
"The truth. Might hurt, might not."
3. Sichangi ft. Xenia Manasseh & Steph Kapela – 'Switch'
"East African New Wave, deep enough to drown in."
4. Phoebe Bridgers – 'Garden Song'
"She's an old rose in a new garden."
5. Remi Wolf – 'Photo ID'
"She's a wolf that doesn't bother with sheep's clothing."
6. Kit Sebastian – 'Pangea'
"They go backwards to go forwards."
7. Pip Blom – 'Don't Make It Difficult'
"Embrace it. It's gonna happen anyway."
8. Dua Saleh – 'Warm Pants'
"It's ok to say you need someone. Be honest."
9. Rejoicer – 'Double Astral Move'
"Astro-geometric joy…"
10. Gorillaz ft. Tony Allen and Skepta – 'How Far?'
"Only time will tell. There's still a way to go."