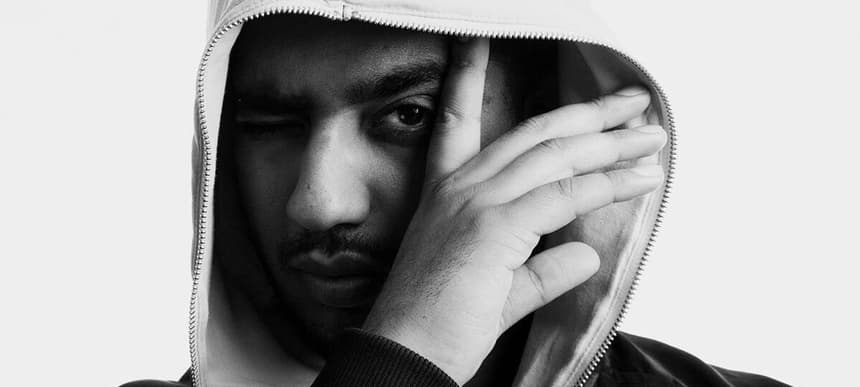 30.07.2019, Words by Felicity Martin
The 10 Best UK Collaborations, according to Steel Banglez
"It was even better when we saw what it did outside the studio with fans..."
No-one could argue that the UK rap scene isn't currently in rude health. With artists like Dave, MoStack, Fredo, AJ Tracey and more running things in that corner of music, it's a good time to be wielding a mic in the UK. The man responsible for plenty of the country's biggest rap bangers is Steel Banglez, the one-man production powerhouse behind hits like Mist's 'Madness', J Hus's 'Fisherman', Dave's 'No Words' and countless more, that have surpassed the rap market and slammed into the pop charts.
As someone who's worked with a number of artists from across the UK in various combinations, he's put together a list of his all-time favourite UK link-ups. Read through below to find out which pairings Steel Banglez rates the most, from drill to UK garage tunes.
1. Steel Banglez x AJ Tracey x MoStack – 'Fashion Week'
"To have two artists who I rate very highly come together on a track and do what they did, was a great experience and great feeling to make. It was even better when we saw what it did outside the studio with fans."
2. D Block Europe (Young Adz x Dirtbike LB) – 'Home'
"These guys are killing it right now, they've definitely got the right recipe for bangers"
3. MoStack x Stormzy – 'Shine Girl'
"Great collaboration, and again Mo's project was crazy. I will always support him! That's family right there."
4. AJ Tracey x Not3s – 'Butterflies'
"Another great link-up. This track is such a vibe, the visuals are nuts too! It makes me want to go to Carnival."
5. Mist x Fredo – 'So High'
"Mist – that's my brother, what a banger. Shout out Fredo too, he's killing it. What this song has done in the charts is nuts. You know that with Mist and his visuals they will always be on a different level. My bro Preditah on co-production is smashing it as usual, that's Catalyst! Gotta give Fred Gibson props too, these two definitely need to produce together again!"
6. Dave x Fredo – 'Funky Friday'
"This collaboration was so sick, so are the visuals."
7. Mist x MoStack – 'Screw & Brew'
"Watching these guys do this set live is so good. The combination of these two artists is too nuts."
8. Headie One x Dave – '18HUNNA'
"This is a cold tune, both artists are going to continue to kill the game for a long time."
9. Jorja Smith x Preditah – 'On My Mind'
"This is a timeless song. When I hear it now it still gives me the same feeling it did when I first heard it. Preditah done a madness on this. I definitely want to see more bangers coming from him and Jorja."
10. Dave x Burna Boy – 'Location'
"A banger on a banging project, Dave never fails to amaze me. Not strictly a UK hook-up, but it resonates so well."
Steel Banglez plays sold-out Afro Nation festival this Friday.